Anyone who suffers from migraine can tell you it is more than just a bad headache. Migraine attacks often include pain with nausea or vomiting and can be accompanied by hypersensitivity to light, sound or touch and last for up to 3 days. When a migraine occurs, the person becomes disabled and can't perform their normal daily activities. Migraine is the 3rd most common disease in the world, and an estimated 37 million people in the US are affected.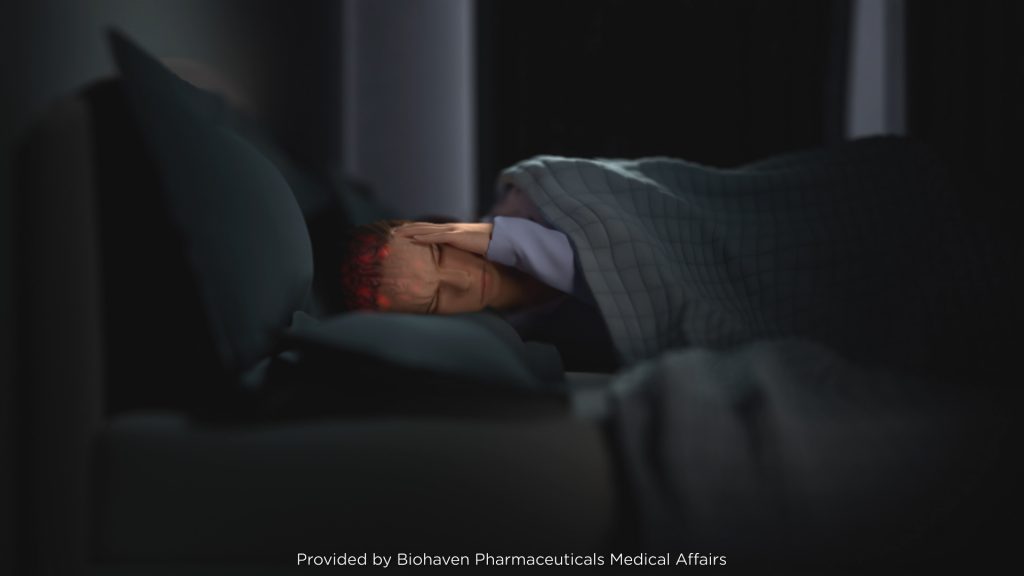 XVIVO recently partnered with Biohaven Pharmaceuticals on a detailed animation of the mechanism of disease (MOD) for migraine, and the mechanism of action (MOA) of their multiple drug candidates for acute and preventive treatment of migraine.
During a migraine attack, the trigeminal nerve releases a chemical called calcitonin gene-related peptide (CGRP). Biohaven is developing small molecule, oral and nasal drug candidates rimegepant and BHV-3500 that are CGRP receptor antagonists, which bind to the receptor and block the effects of CGRP.
CGRP receptors naturally occur at locations involved in inflammation, artery dilation, and pain signaling and are thought to play an important role in migraine. CGRP receptor antagonists are thought to block the underlying pathophysiology of migraine through several actions, including: reducing inflammation, returning dilated arteries to normal, and/or blocking overactive pain signals coming into the brain.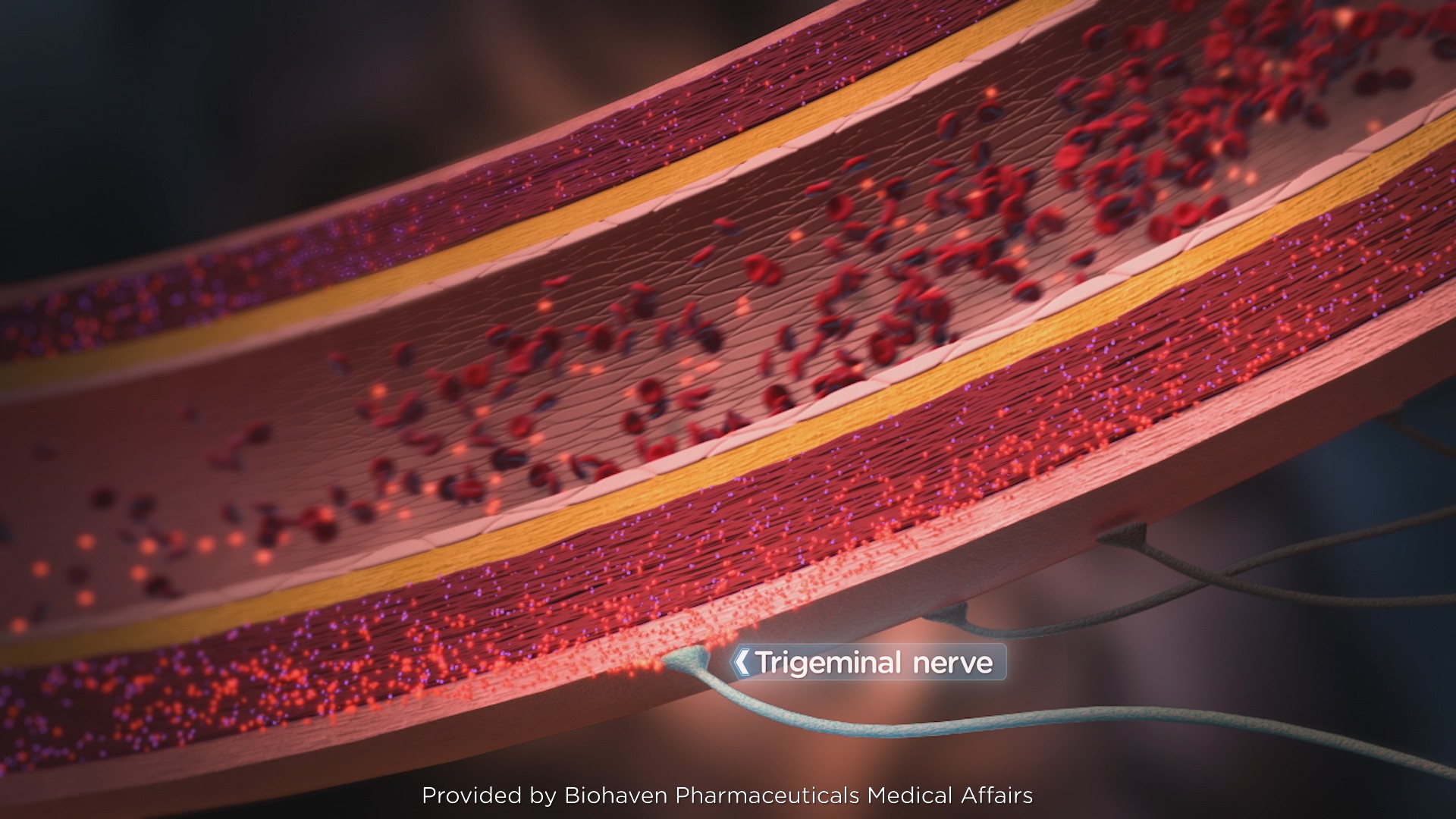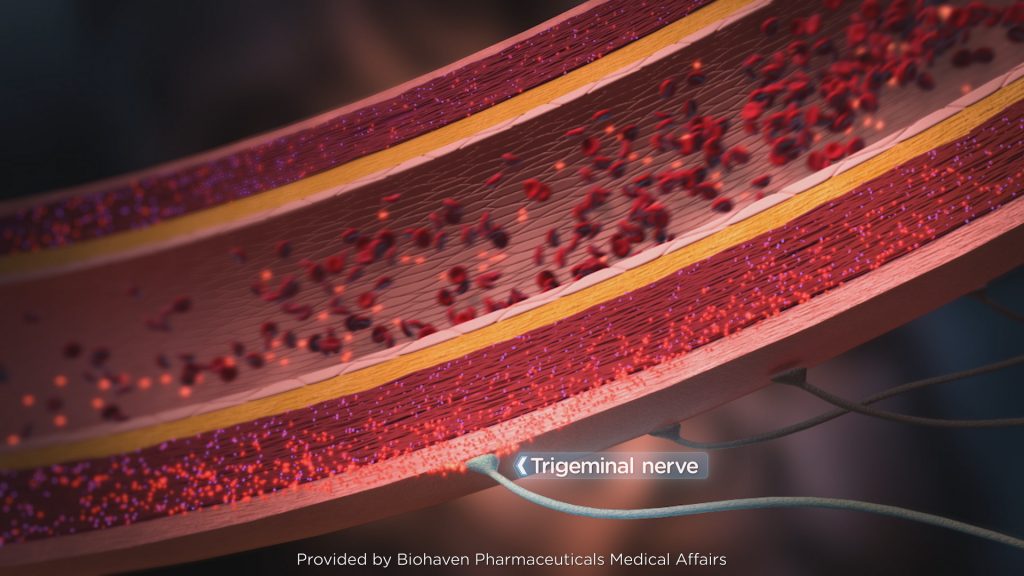 The animation served an important need for Biohaven. "We wanted to communicate detailed scientific and medical concepts in an accessible way. The dynamic, collaborative interaction between teams was stellar, and XVIVO did an excellent job of translating complex concepts onto the screen in a clear, concise way," said Charlie Conway, Ph.D., Biohaven's Chief Scientific Officer. "We were thrilled to see the scientific detail and nuance in the resulting animation, which are now helping Biohaven to convey the burden of migraine and potential benefits of our CGRP receptor antagonist drug candidates." The team at XVIVO was proud to work on this project to help others understand the severe disability that can occur for people with migraine, and to demonstrate the unique capabilities of Biohaven's oral and nasal CGRP receptor antagonist drug candidates in treating this disease.