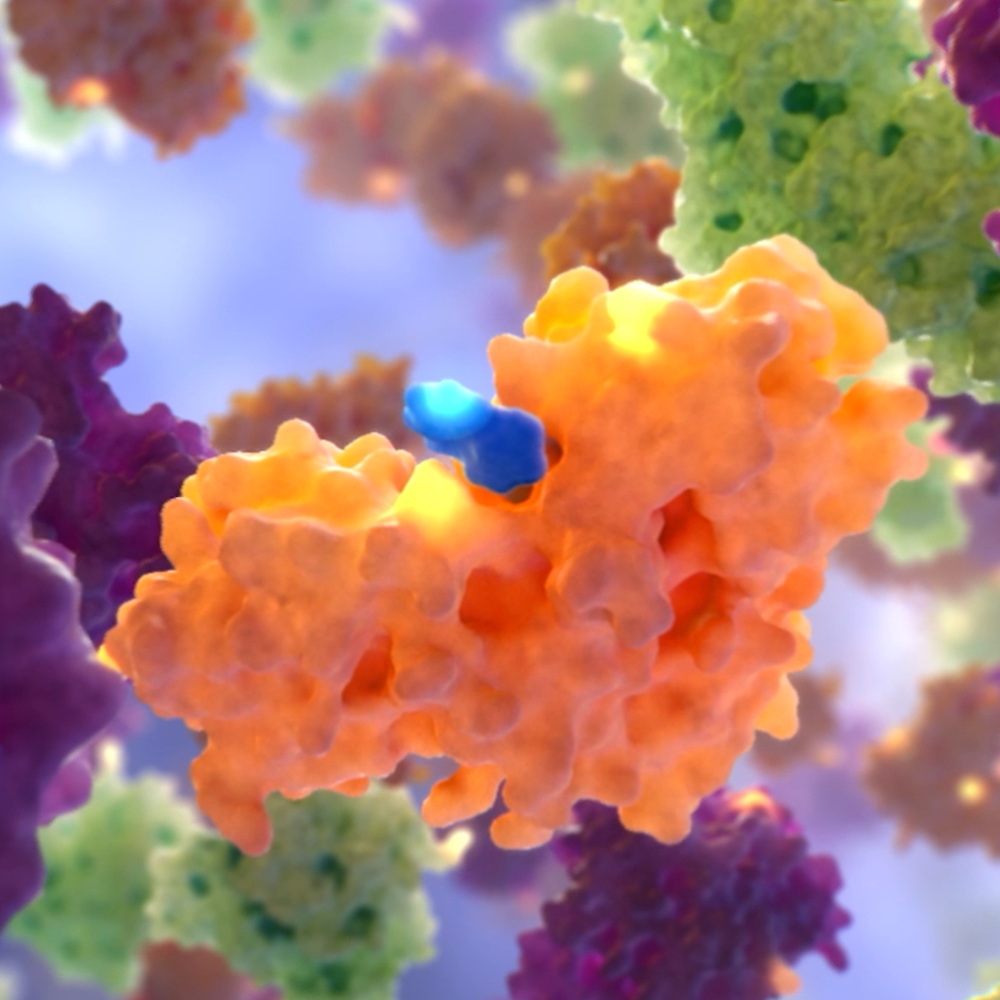 Medical Animation
For over 20 years, our medical animation team has helped biotech, pharmaceutical, and educational institutions develop and express their ideas from the macro scale down to the molecular level. We excel at both Mechanism of Disease (MOD) and Mechanism of Action (MOA) animation, helping companies communicate their particular molecular target within a disease state, and describe how their molecule or compound affects this target.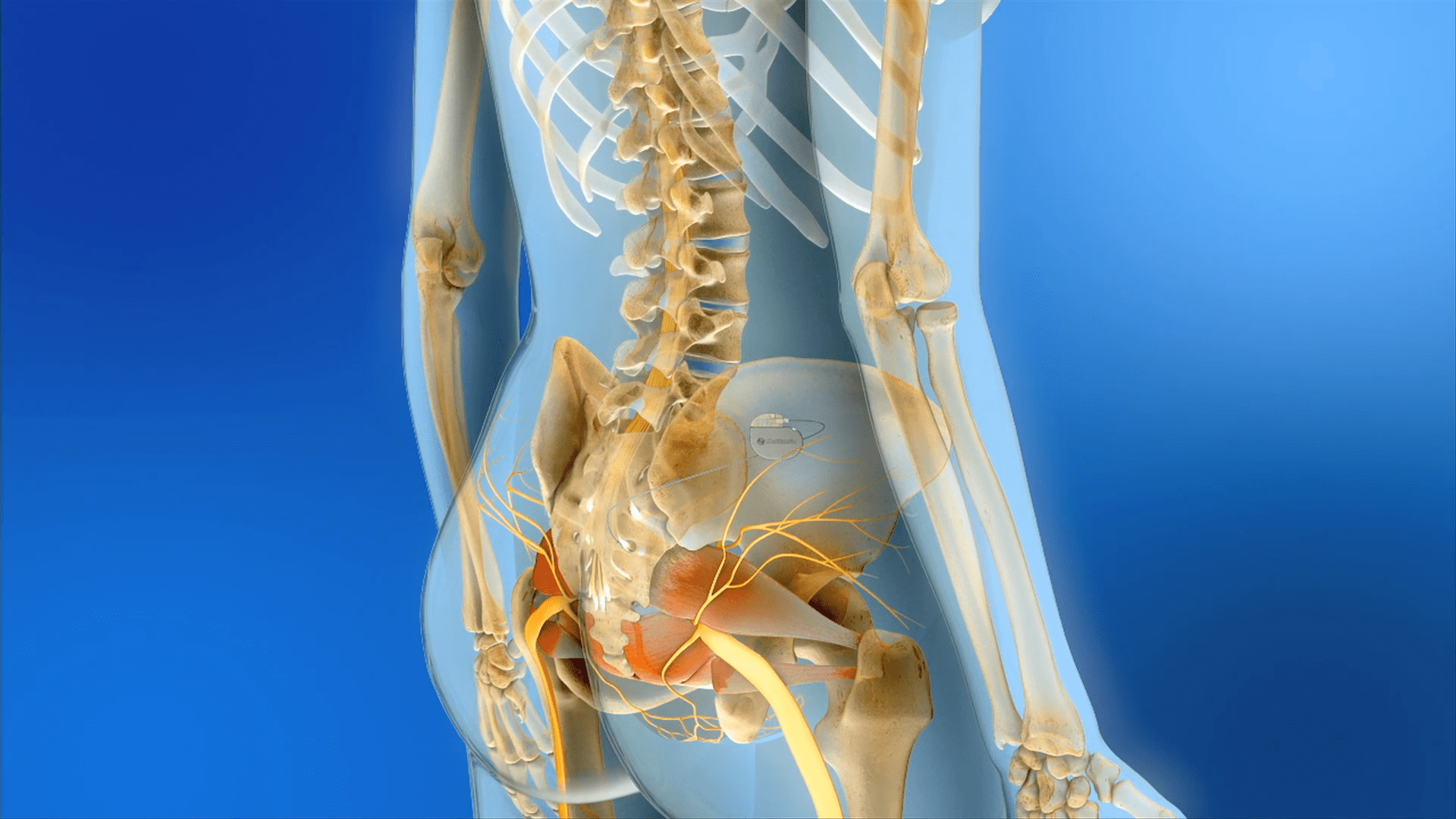 Why Use Medical Animations?
Medical media connects scientists with health care providers, startups with investors, and organizations with new audiences. Medical animation provides the opportunity to tell effective stories with engaging visuals that make complex biology comprehensible.
Our pharmaceutical clients use medical animation to tell stories about their discoveries. Medical animation helps physicians reassuringly explain treatment options and procedures to patients and their loved ones. In these contexts medical animation is key to building trust between the pharmaceutical companies and the medical community, and between medical practitioners and those they serve.
Mechanism of Action (MOA) ANIMATION
Most biological processes are invisible to the human eye. Mechanism of Action (MOA) animation is an invaluable tool for understanding how treatments and devices work at a cellular and molecular level. Whether viewed by medical professionals, students, and patients, MOA animations help us understand the connection between medicine and our bodies.
Here are three recent examples of XVIVO MOA animation that we have developed for valued clients: Cobra Platform MOA, Ociperlimab MOA, and Listerine Antiseptic.
Medical Device Animation
Animation helps companies demonstrate the benefits of novel medical devices. Medical device animation enables physicians and researchers alike to visualize new tools and procedures in areas including wound healing, orthopedics, neurology, cardiology, and more.
Here's a look at three wicked cool examples of medical device animation: Nikon – Expand Your View, Conduit Interbody Medical Device, and Biobrace Technology.
Latest Animation Work
SEE WHAT OUR CLIENTS HAVE TO SAY

"We have only positive feedback for you and your team. This experience has been great and trouble-free from the beginning. I would not hesitate to refer another company to XVIVO should they need help with scientific and medical illustration. Thanks for the great work."

— Operations Manager, C3 Jian
DARPA WAS VERY PLEASED WITH THE TRAUMA POD OF THE FUTURE VIDEO.

"XVIVO was an absolute pleasure to work with. Our project with XVIVO was our very first animation project and their team guided us through the process with no difficulty. The people that we worked with were very talented and made the whole process enjoyable. Their attention to the details was superb. We are completely satisfied with the end result and is a product that we can continue to use in the future. We will work with them again."

— — Richard Satava, MD, Program Manager, Advanced Biomedical Technologies Program, DARPA
XVIVO WAS AN ABSOLUTE PLEASURE TO WORK WITH.

"XVIVO was an absolute pleasure to work with. Our project with XVIVO was our very first animation project and their team guided us through the process with no difficulty. The people that we worked with were very talented and made the whole process enjoyable. Their attention to the details was superb. We are completely satisfied with the end result and is a product that we can continue to use in the future. We will work with them again."

— — Manager, New Business Development, Ajinomoto
THE TEAM AT XVIVO HELPED TO BRING THE QUANTUM CELL EXPANSION SYSTEM TO LIFE!

"The team at XVIVO helped to bring the Quantum Cell Expansion System to life! Their talented group of individuals coalesced to form a responsive, accountable, flexible and creative team that delivered an amazing final product – exceeding our expectations. The first showing of the video to a gathering of senior business leaders within the organization met with kudos and loud applause! We plan to leverage the animation in customer presentations, conferences, and marketing opportunities of all stripes and colors. I would strongly recommend XVIVO and look forward to future projects."

— — Global Marketing Manager, Quantum Cell Expansion System, CaridianBCT
XVIVO HAS DONE AN OUTSTANDING JOB FOR US.

"XVIVO has done an outstanding job for us. They engaged in our graphical design project with enthusiasm and took it to a level well beyond our imagination!"

— — Ozgur Sahin, PI, Nanomechanical Sensing, Rowland Institute at Harvard University
MY EXPERIENCE WORKING WITH XVIVO CAN BE SUMMED UP IN ONE WORD: CONFIDENCE.

"My experience working with XVIVO can be summed up in one word: Confidence. Confidence in the depth of scientific knowledge they contributed, this knowledge only enhanced the end product, was evident as a core competency from our initial discussions even before engaging them for the production, and inspired our team because they were collaborating with a partner who is as dedicated to the science of the story as they are."

— — VP, Director of Production, JUICE Pharma Advertising
XVIVO PARTNERED WITH US TO PRODUCE SOME OF THE MOST BEAUTIFUL ANIMATIONS I HAVE SEEN.

"XVIVO partnered with us to produce some of the most beautiful animations I have seen. If I could sum up XVIVO's ability in a few words – pictures speak a thousand words, XVIVO's animations speak a million!"

— — Director Global Product Marketing, Therapeutic Support Systems, KCI
XVIVO HAS ALWAYS RESPONDED PROMPTLY TO OUR QUESTIONS AND COMMENTS.

"XVIVO has always responded promptly to our questions and comments. Most importantly, XVIVO created the animation that Dr. Mullis wished for — a fluid, organic visualization of his spectacularly simple process. We presented the animation during Dr. Mullis's direct examination on the first day of trial, and it created a momentum that carried through the 4-week trial to an overwhelming victory at the end."

— — Robert Cote (Partner) and Rita Berardino (Associate), Orrick, Herrington & Sutcliffe, LLP
I LOVED XVIVO'S REEL.

"I LOVED XVIVO's reel. I thought their attention to detail was amazing – the way they took the time to add subtle movements to cell walls or the primary visual was exactly what i was looking for but assumed they were too expensive – to my delight they were well within budget + they were also the clients first choice."

— — Art Director, DH Art Direction & Design, XCOVERY
I WANTED TO THANK XVIVO FOR CREATING THE ANIMATION AND DOING SO AT RECORD SPEED!

"I wanted to thank XVIVO for creating the animation and doing so at record speed! I received wonderful feedback from people at TED about the video – everyone thought it was so cool and wanted to know who made it."

— — President & CEO, The International AIDS Vaccine Initiative
Frequently Asked Questions
Medical animation is a scientifically accurate, often 3D, visualization of an aspect of science or medicine. This field relies on both scientific and artistic disciplines to create visualizations that are scientifically accurate and visually compelling.
Medical animation takes scientific information gathered through research – such as protein structures, surgical techniques, signaling pathways, and scanning electron microscopy – and makes it easier to understand while remaining true to the science.
Medical animation helps to make the complex simple. Medical animations are ideal for topics that are hard to convey through words or still images alone. It often allows the audience to understand the inner workings of the body, device, or scientific processes, and clearly explain the important factors at play.
Often, medical animation is used to visualize and contextualize the molecular world, a scale that is hard to appreciate otherwise. In other cases, medical animation can walk the viewer, step-by-step, through a medical procedure by carefully visualizing the crucial details, which are often difficult to learn with only photographs or footage.
The dynamic nature of medical animation means that viewers can better understand how parts of a system interact with each other, or how they can change due to different factors.
Medical animations are used by various clients, including academic researchers, surgeons, large pharmaceutical companies, biotech startups, medical device companies, nonprofits, federal agencies, universities, and hospitals. Their core need is to better connect their audience with their science, and medical animation helps achieve that. Audiences range from patients to healthcare providers to investors and researchers. Because the audience for a medical animation can vary, the script and visuals are tailored to the specific needs of the audience for each animation.
The possibilities of what one can do with a medical animation are almost endless. To name a few, medical animations can be deployed in presentations, training materials, conference booths, on websites, and in virtual reality experiences. Still images can also be captured from the rendered medical animation for use in printed and digital assets to present a cohesive visual theme throughout multiple media.
The short answer is: it depends. 
The slightly longer answer is: it depends on several things, with the biggest factors being the total running time of the animation and the level of detail used in the final animation.
If you have a particular budget for your medical animation project, we can craft a video to meet your price range by adjusting the length of the animation and the amount of 3D animation. We recommend a minimum running time of one minute for a medical animation. Typically, a 2 to 3-minute medical animation is ideal, allowing enough time to tell a coherent and complete story.
With dedication!  
The process of making a medical animation begins long before any 3D models are built. The first step is researching the topic that will be animated, whether it is a particular disease, a treatment, a surgical procedure, or a signaling pathway. The next step is the voiceover script – the foundation of our creation. Once the words and messages are set, our medical illustrators begin creating the vision for the medical animation, with sketches of key scenes and 'characters,' which are assembled into storyboards.
The initial phase of work is then put into motion when the 3D models for the medical animation are built. The first stage of animation is the animatic, which gives an early idea of the motion, depiction, and pacing for the animation; followed by the rough animation, which includes a rendered animation with colors and lighting effects; all of which is perfected in the final medical animation incorporating cinematic details and effects, rendered in full HD resolution. See our process come to life here.
There are many ways to get into medical animation. Everyone's journey is different, but they typically center around fusing science and art in unique ways. Certain universities offer programs directly studying medical illustration.
The best source to learn more about studying medical animation is through the Association of Medical Illustrators at www.ami.org
Our team comes from backgrounds as diverse as computer science, film studies, medical illustration, art history, biomedical engineering, and photography. What brings everyone together at XVIVO is a passion for mixing their love of art and science into the beautiful alchemy of medical animation.