Biorez has pioneered the BioBrace, the first 'biocomposite' soft tissue scaffold engineered to both mechanically reinforce tendon and ligament repairs, and enhance healing through its unique material properties and open architecture. The biocomposite design of the BioBrace contains two distinct materials: a highly porous collagen sponge, with pore sizes to enable rapid cellular infiltration; and a biocompatible microfilament structure made from a bioresorbable polymer to add strength and durability to the implant.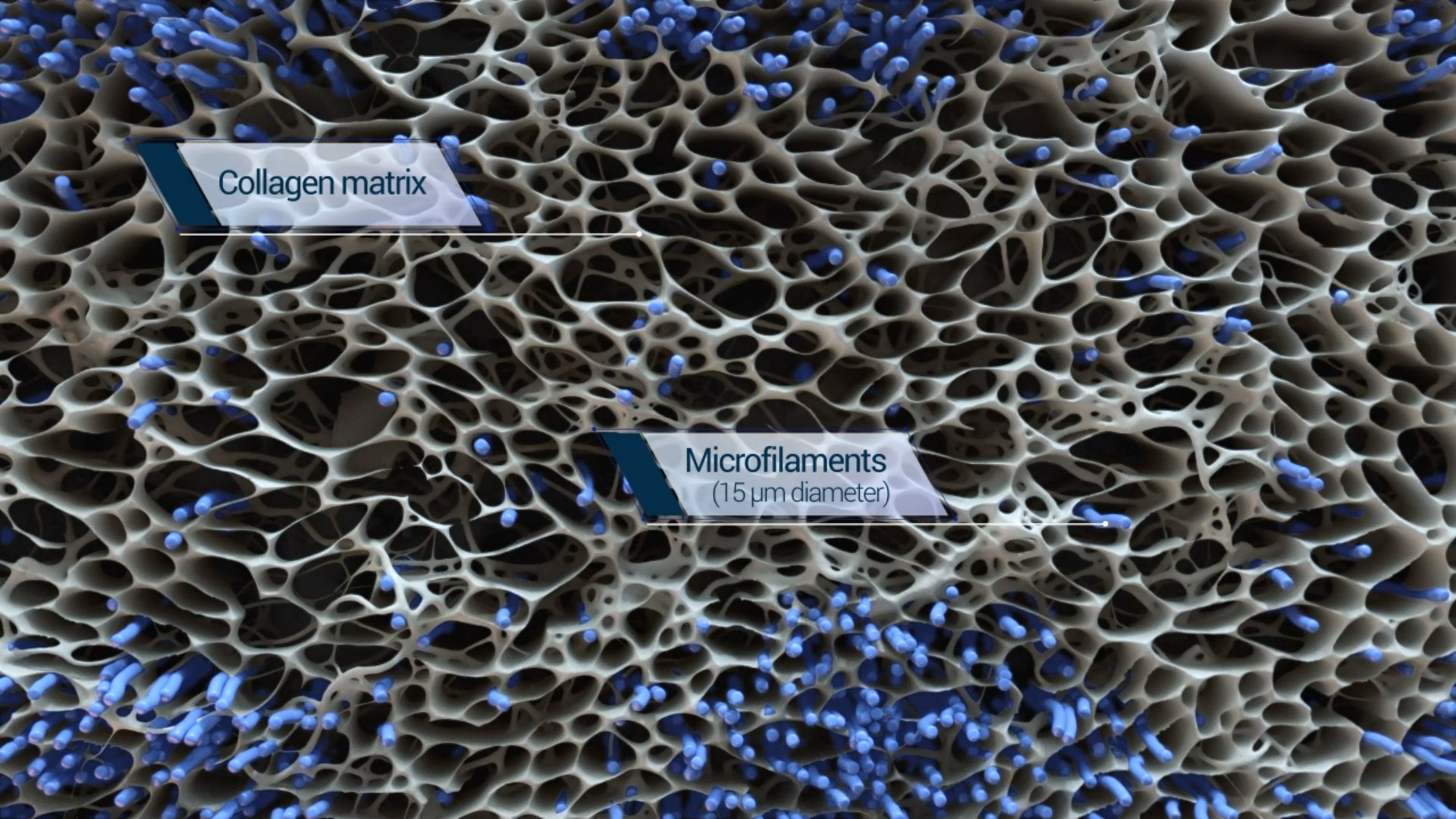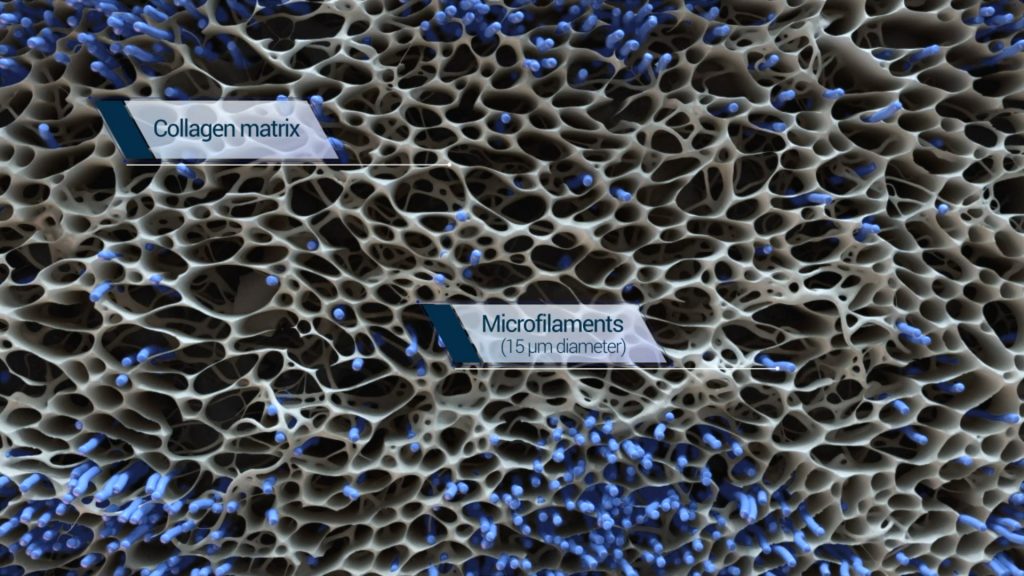 The resulting biomechanical profile enables load sharing to support ligament and tendon repair throughout the healing process, as tissue grows into the implant itself, and then is ultimately resorbed by the patients body.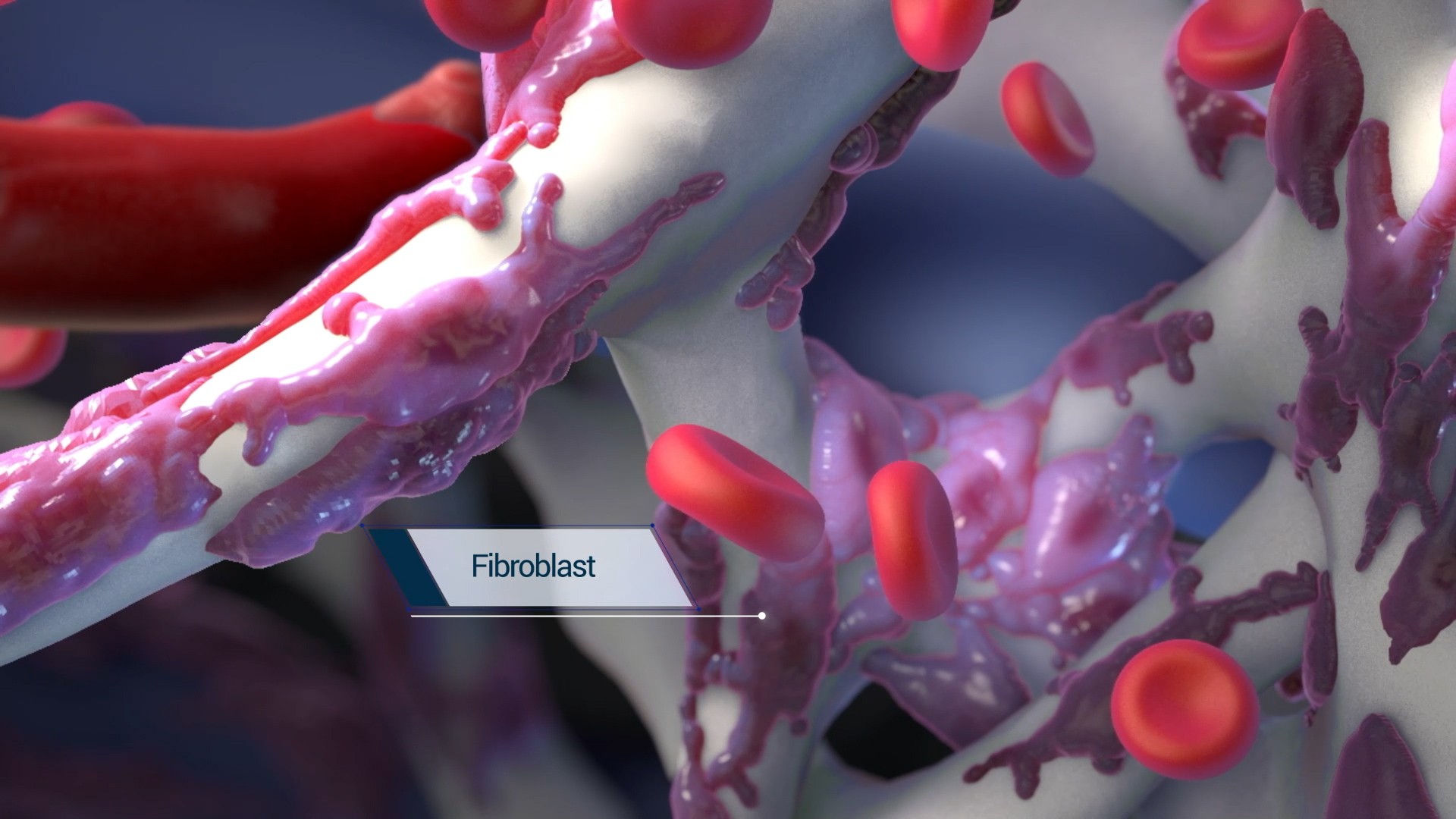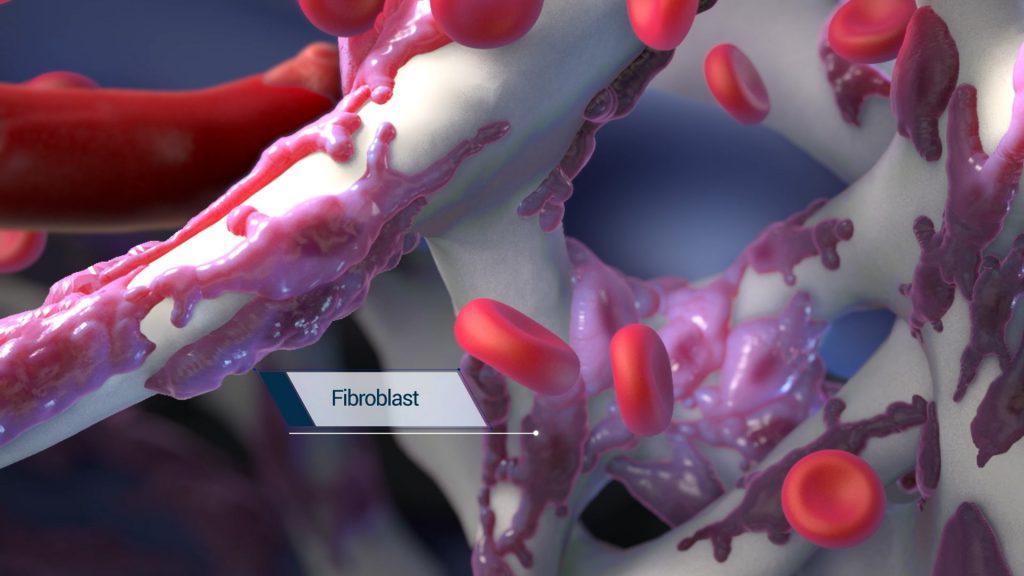 The engineered structure of the BioBrace is also designed to facilitate regeneration and ingrowth of blood vessels and fibroblasts into the scaffold, thereby integrating with the native surrounding tissue.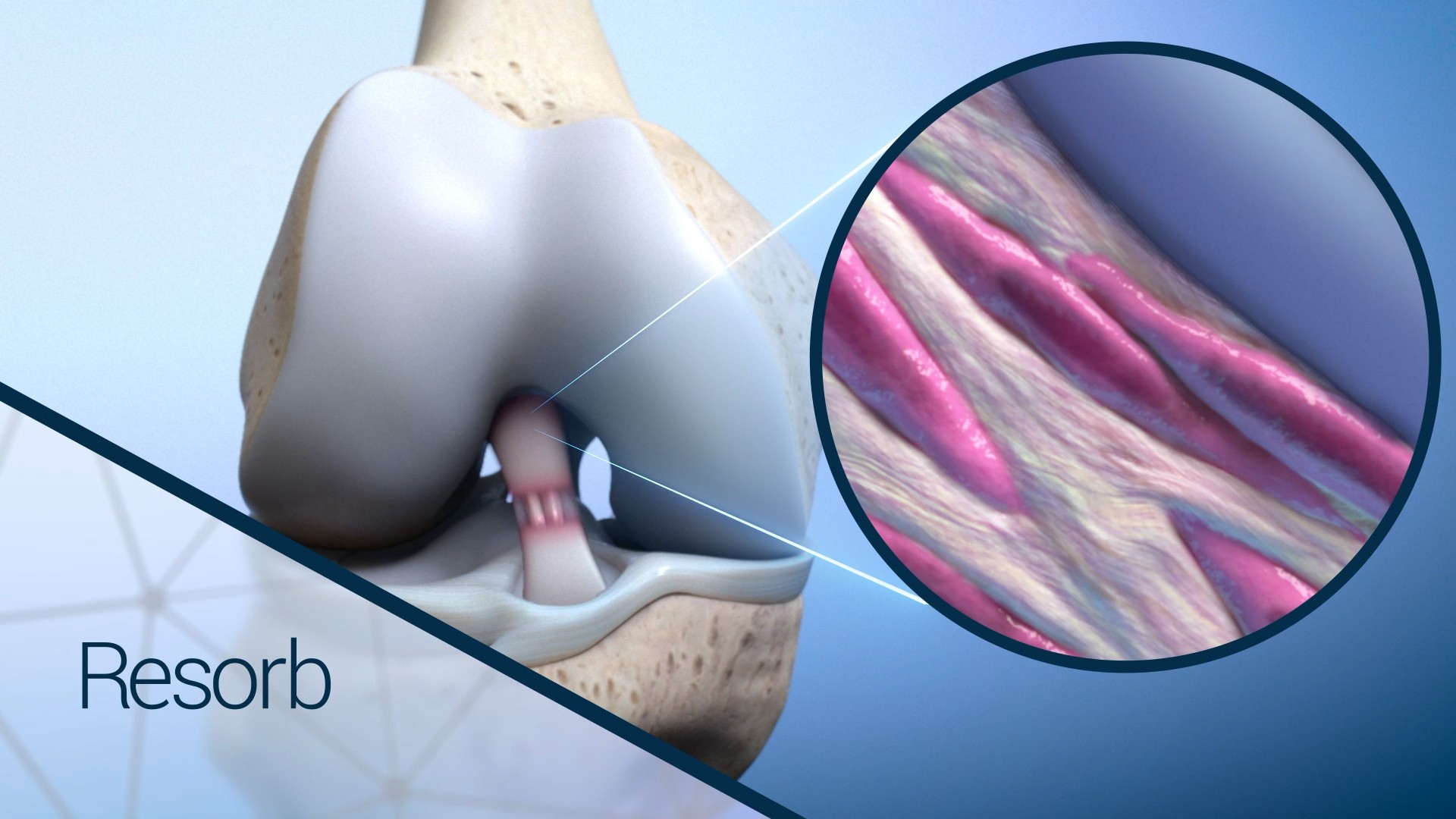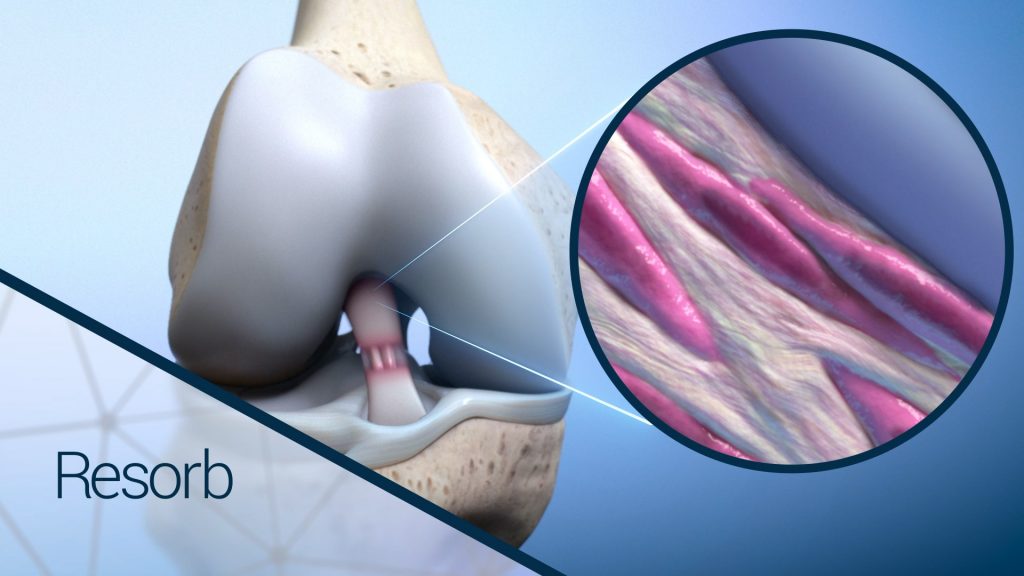 As the healing process continues after graft implantation, there is a gradual increase in mechanical loading to the newly generated tissue that coincides with the gradual resorption of the BioBrace scaffold, until the anatomy is restored to its normal state. Learn more about this animation in our blog, Reinforcing Tendon and Ligament Repair with BioBrace
Related Animations