Chronic lymphocytic leukemia (CLL) is a widespread disease that results from genetically diverse subclones and lightly variable genomic alterations that, when left unchecked, can evolve over time. AbbVie Pharmaceutical and Research Development has found an effective way to conduct chromosomal testing in CLL, which is displayed in our detailed medical animation.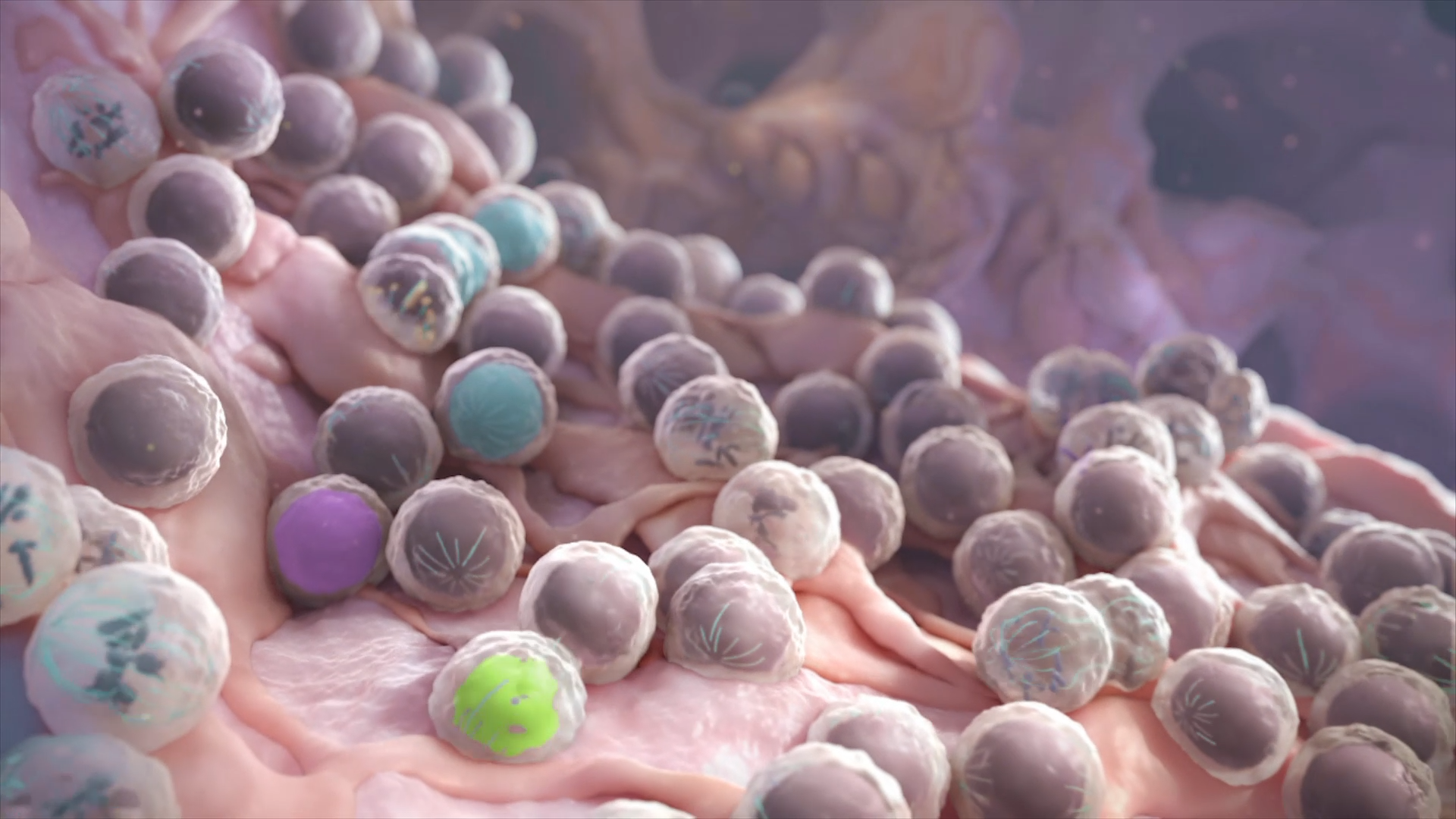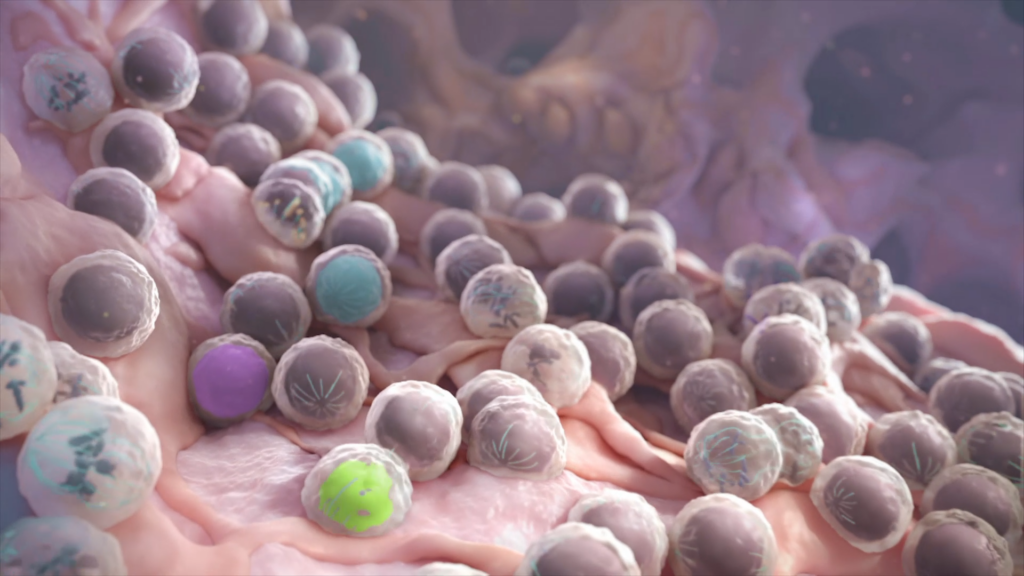 Medical Oncologist Dr. Daruka Mahadevan, MD, PhD, provides insight on genetic differences that can be detected in CLL patients. Deletions in specific chromosomes, 11q, 13q, and 7p, can be indicative of dysfunctional DNA damage responses and defective tumor growth suppressors. (A third copy of chromosome 12 is also correlated to CLL.) If levels of these cell mutations surpass a clinically relative threshold, the patient tests positive for CLL.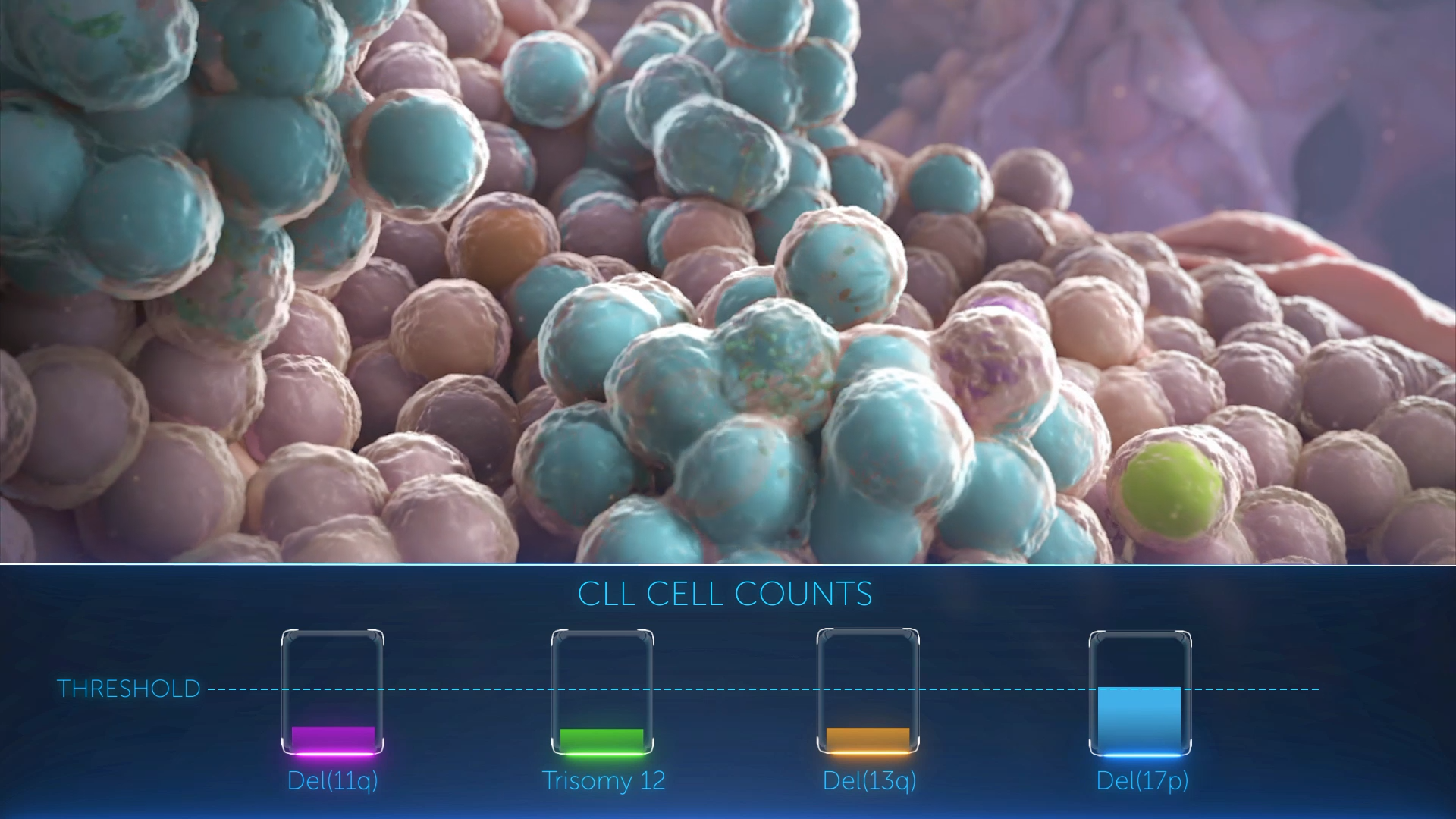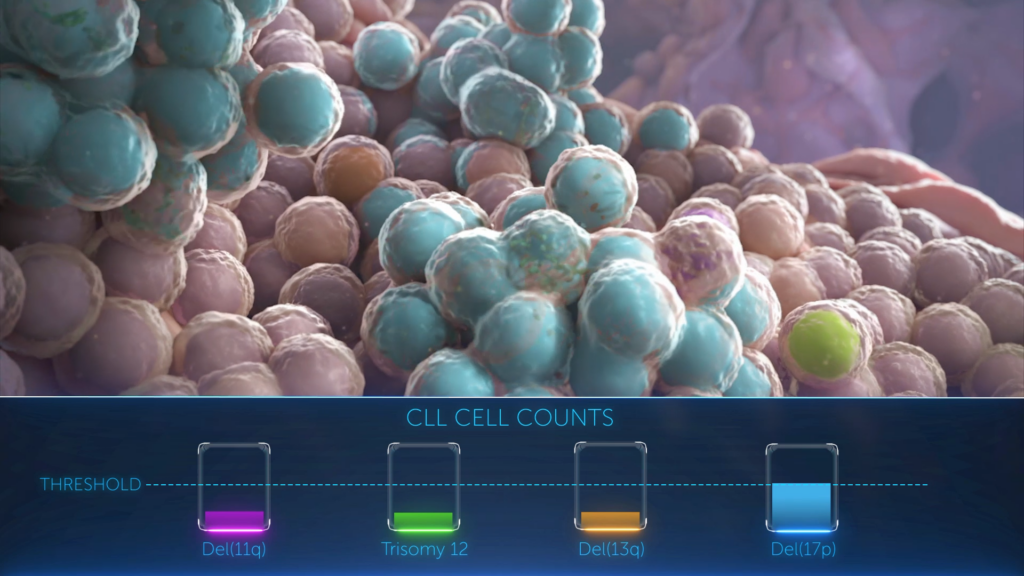 These cell levels are measured and calculated by the FISH test, an NCCN-recommended technique that highlights regions of mutation with fluorescent probes. Over time, clonal evolution can cause alterations in subclone levels, which is why the FISH test is effective at determining the degree of CLL mutations throughout a patient's diagnosis.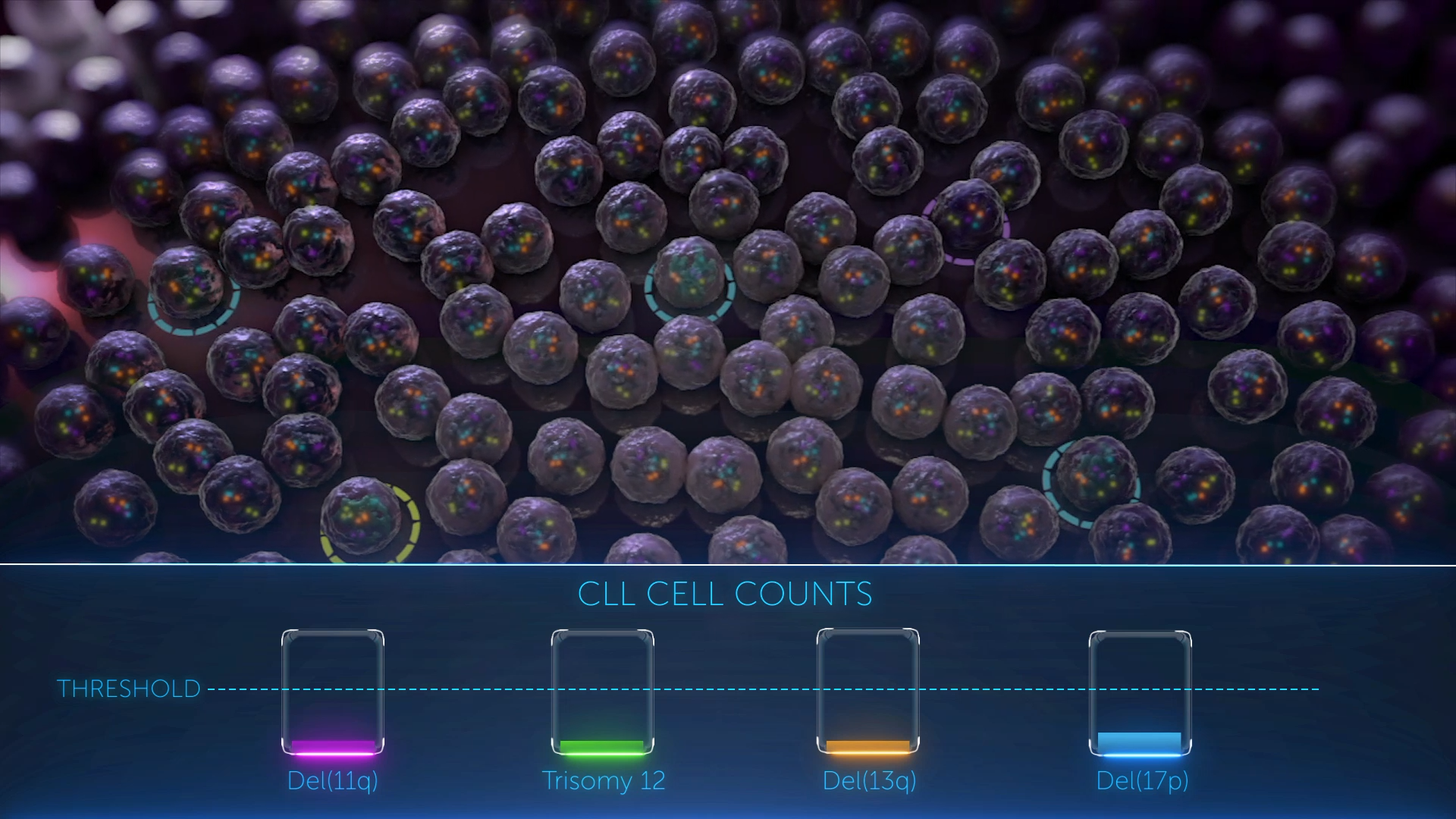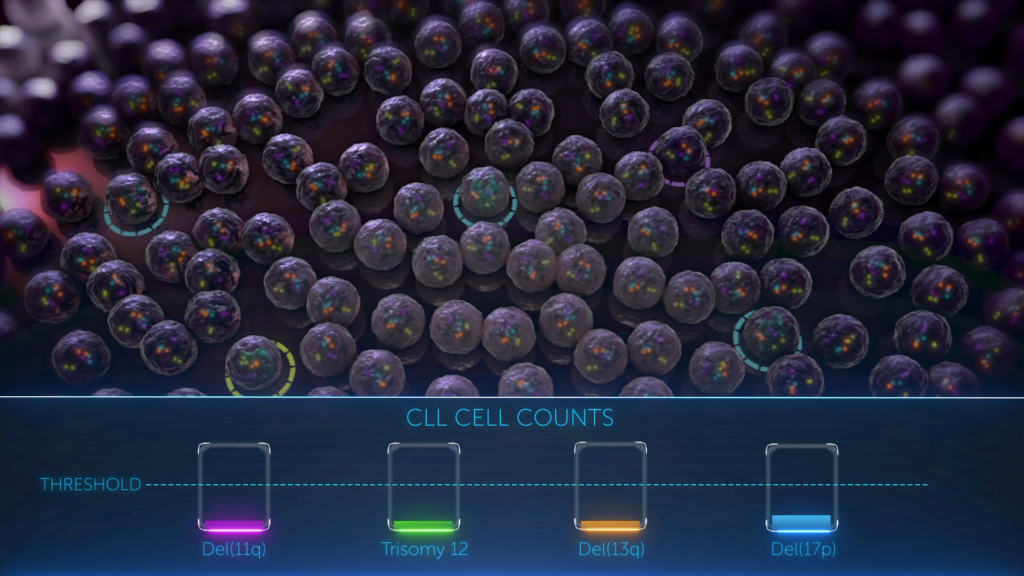 The volatile and unpredictable nature of subclone emergence makes testing for CLL levels essential. By partnering with XVIVO's animation team, AbbVie was able to communicate the importance of FISH testing and its influence on CLL diagnosis.
Related Animations