About 50,000 people in the United States are diagnosed with IPF each year. After diagnosis, the estimated survival is only 3 years. Patients with IPF deteriorate to the extent that most die of respiratory failure; essentially their lungs can't get enough oxygen into their blood.
The animation, developed in partnership with Wedgewood Communications, shows the mechanism of disease for IPF and the mechanism of action for the recently-approved agent OFEV (nintedanib) from Boehringer Ingelheim.
The 6.5-minute animation shows in great detail how the lungs work to get oxygen into the blood, how the lung tissue is repaired when damage occurs, and how this repair process goes awry in IPF.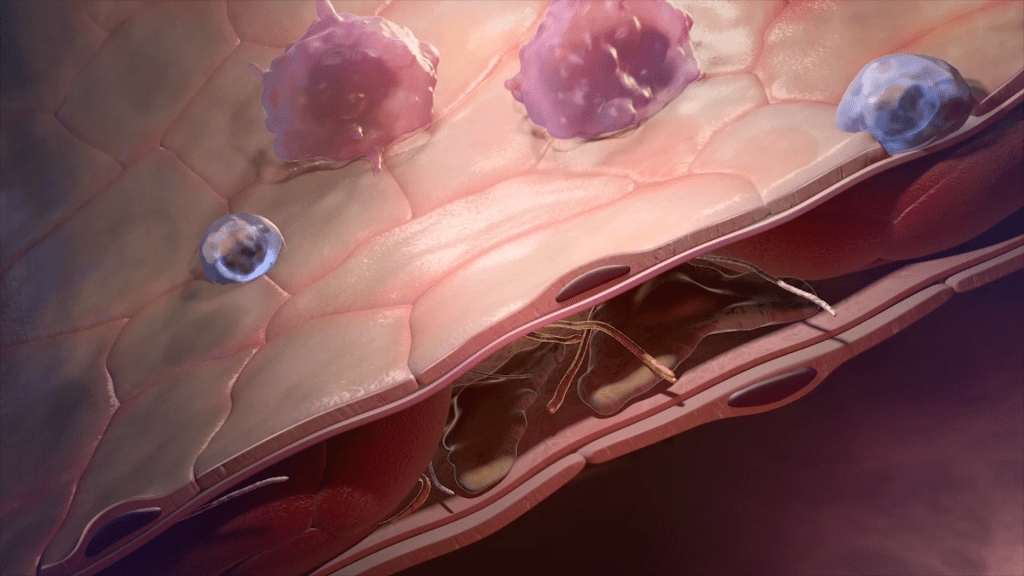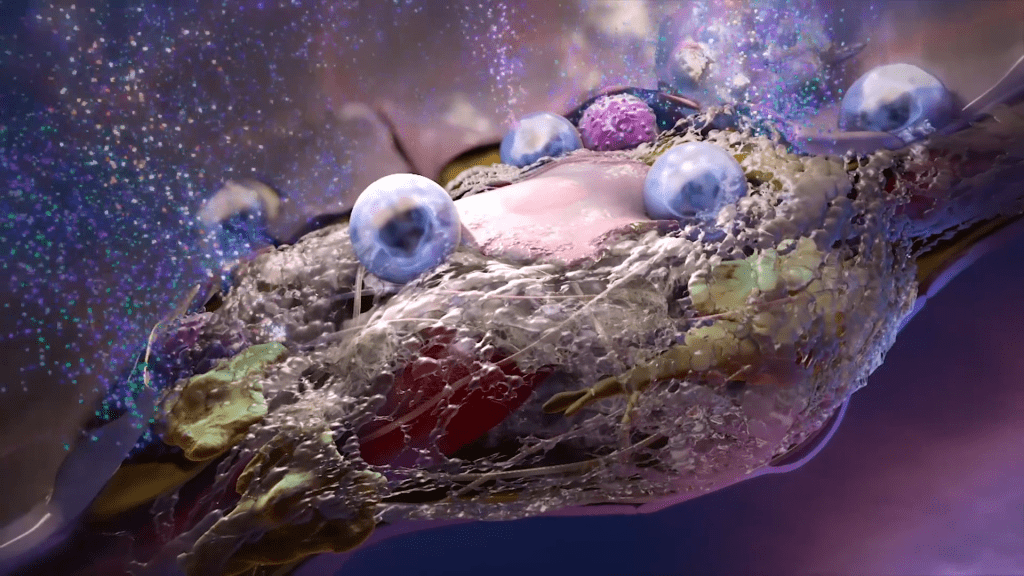 Related Animations