Cancer cells have the unique ability to sidestep host immune responses by utilizing their surface membrane proteins. For example, they can exploit essential immune checkpoints such as PD-1, which regulates the adaptive immune response, and TIGIT, which influences cell exhaustion.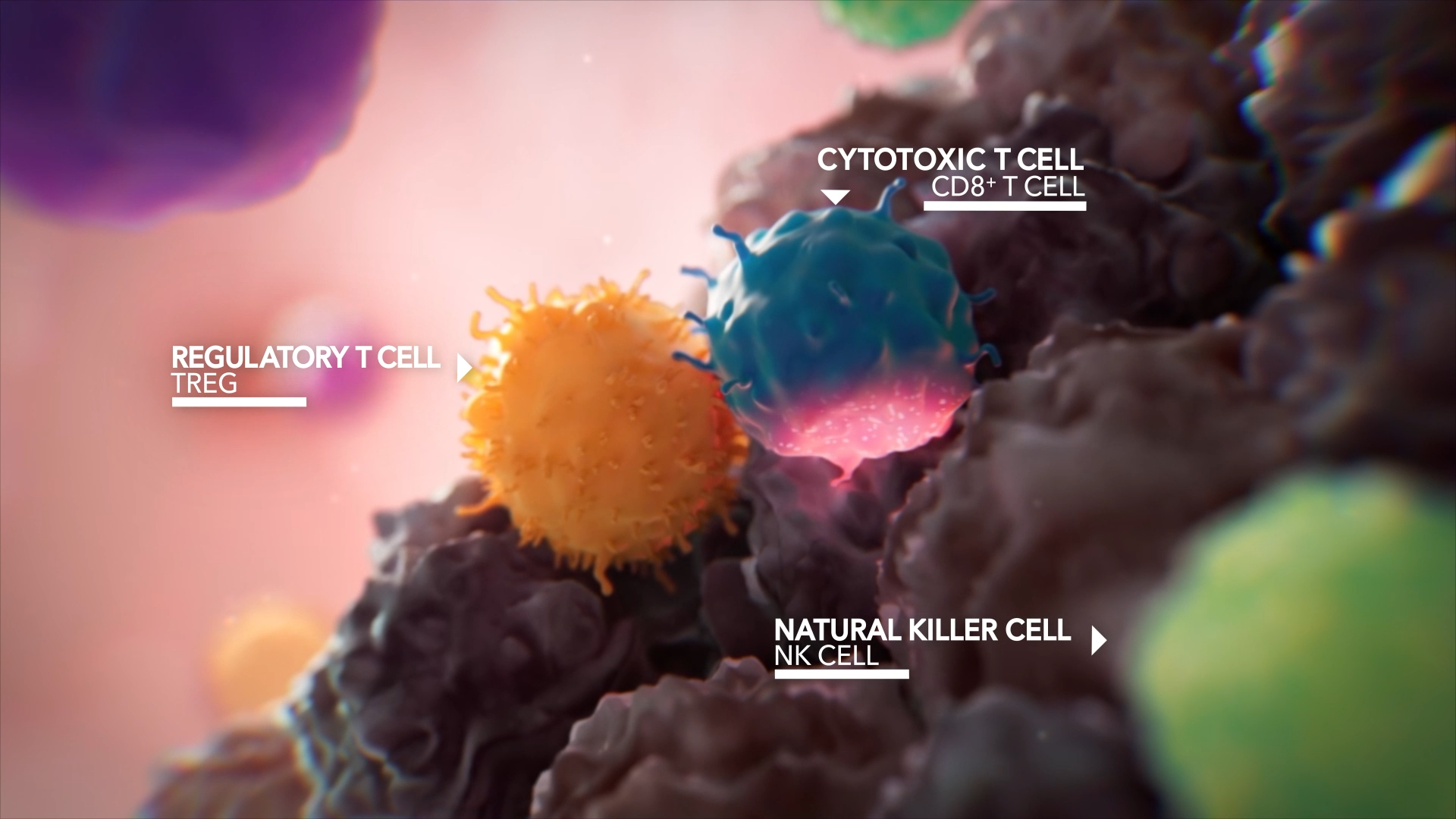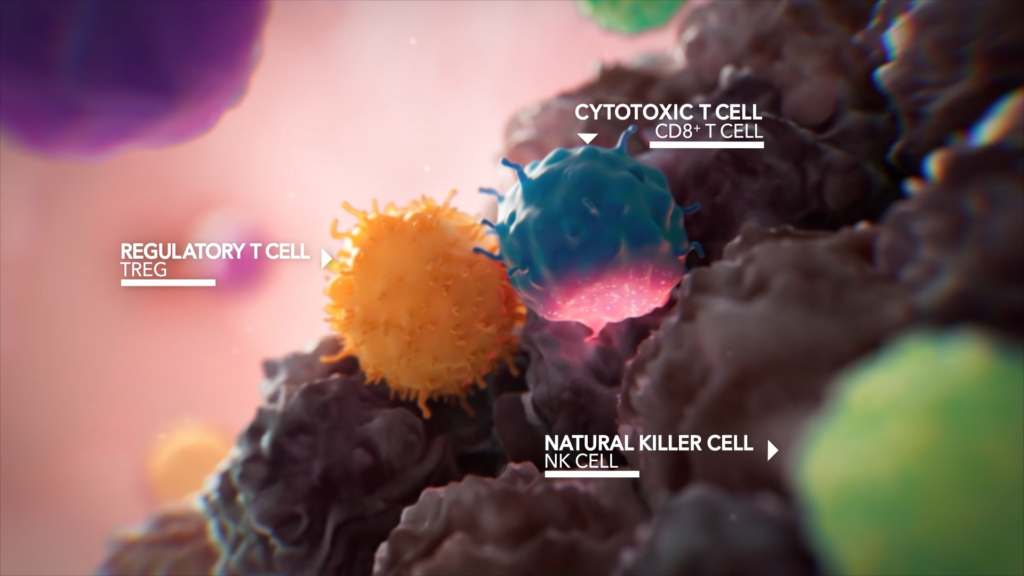 Our team created an animation to illuminate these cancer mechanisms and introduce BeiGene's innovation to combat them. Ociperlimab is an investigational monoclonal antibody equipped to bind to TIGIT.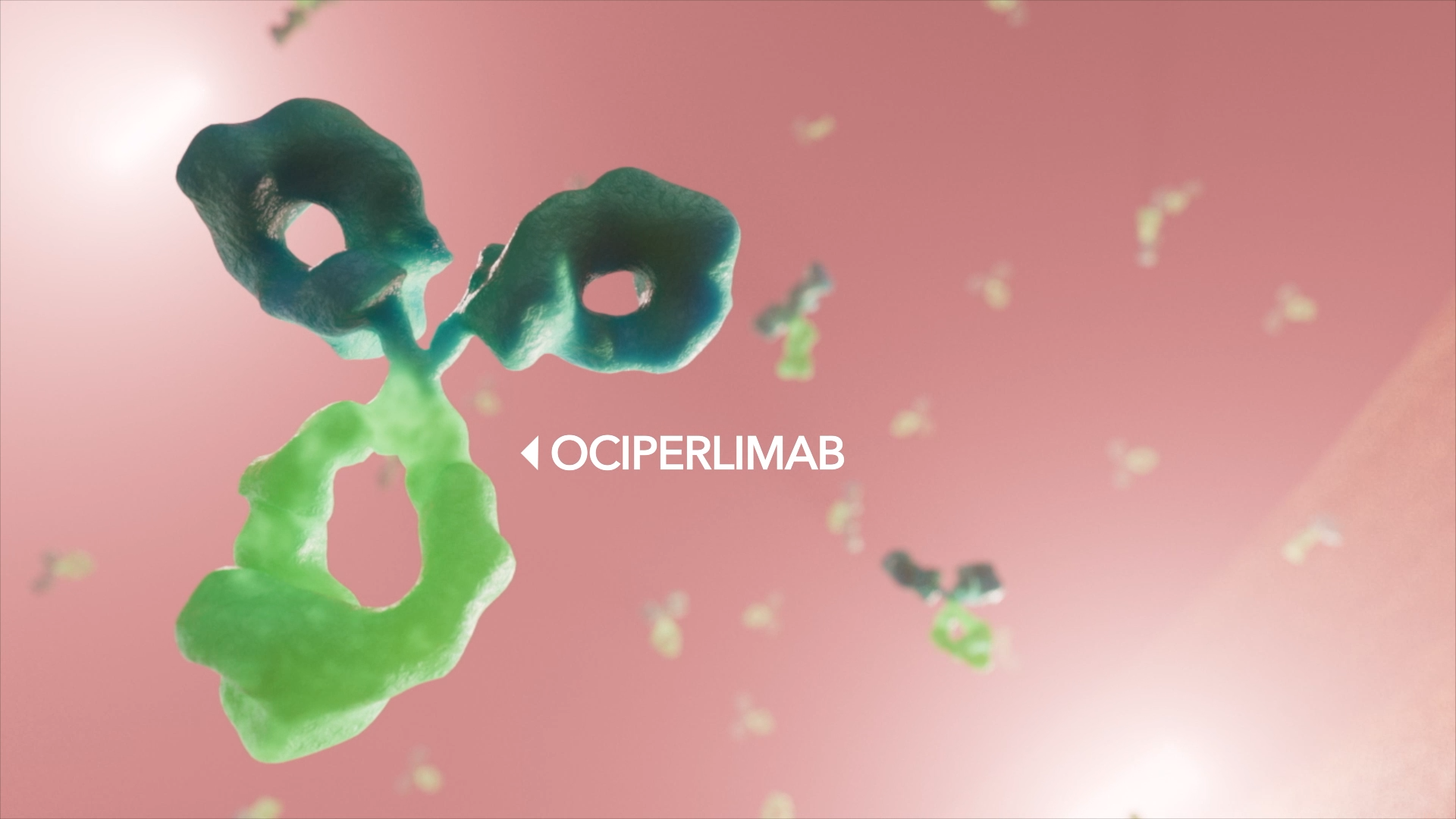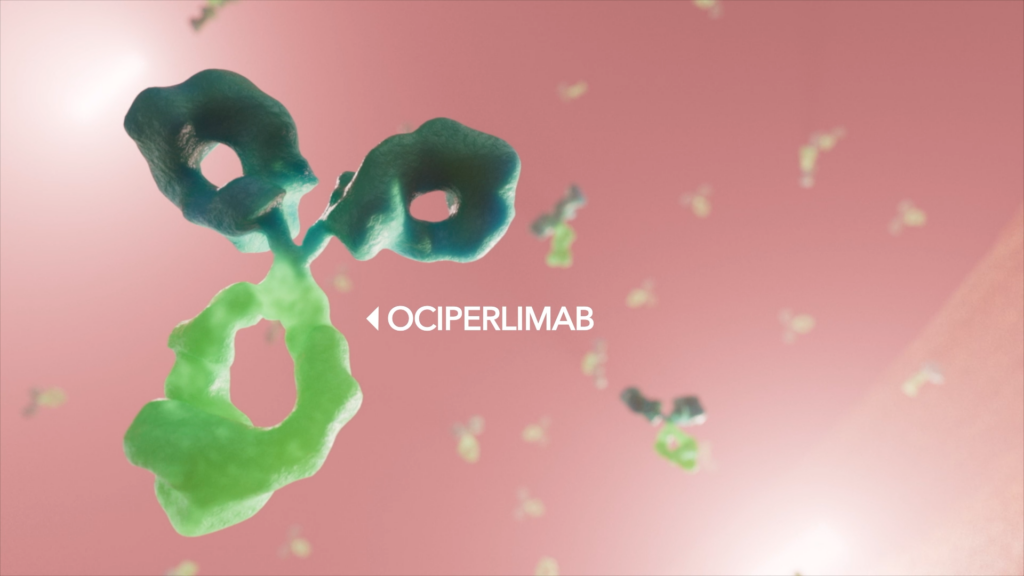 Ociperlimab is designed to enhance the activation of T cells, natural killer cells, and myeloid cells, to subsequently improve functions that are essential to fight cancer. Scientists are further investigating Ociperlimab's effect in conjunction with Tislelizumab, an anti PD-1 monoclonal antibody.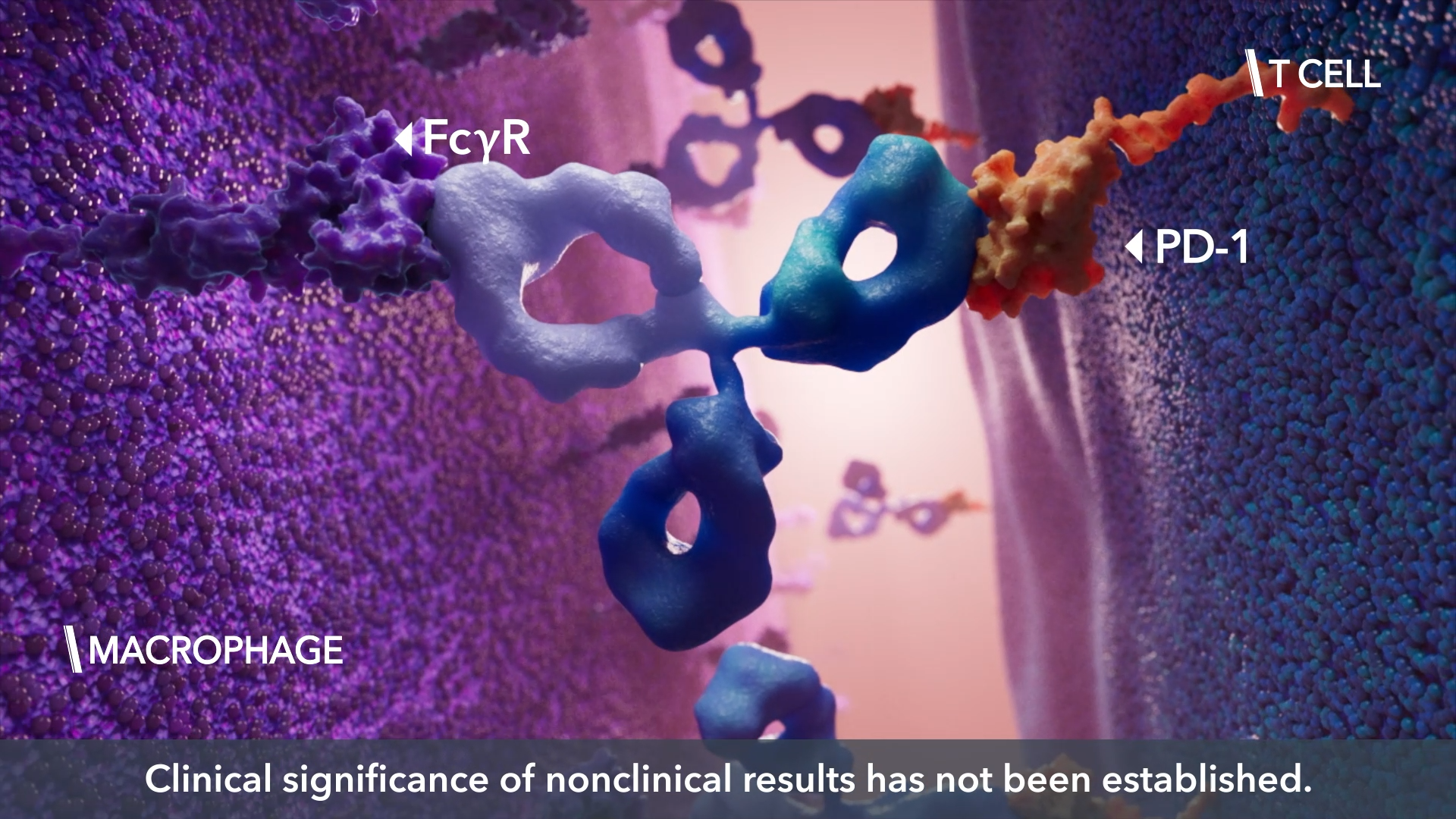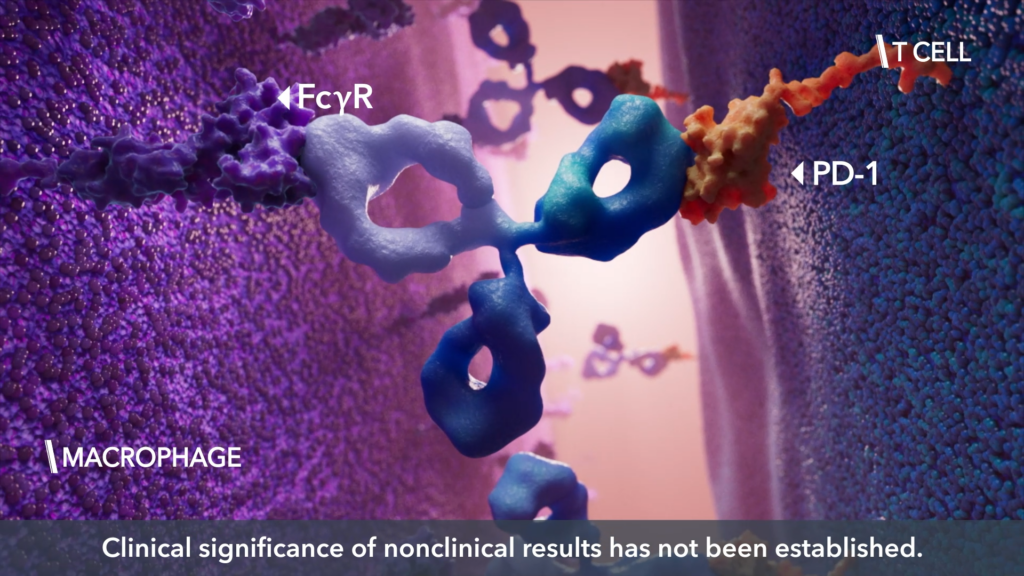 Pre-clinical studies have shown that the pairing of these humanized antibodies can enhance anti-tumor effects. Our goal was to familiarize the audience with the many proteins involved and their subsequent effects, while presenting a captivating animation to support the groundbreaking results in BeiGene's preclinical findings.
Related Animations