Sickle cell disease is an inherited genetic disease that has serious impacts on the people living with it. Forma Therapeutics is fiercely dedicated to improving the lives of these patients.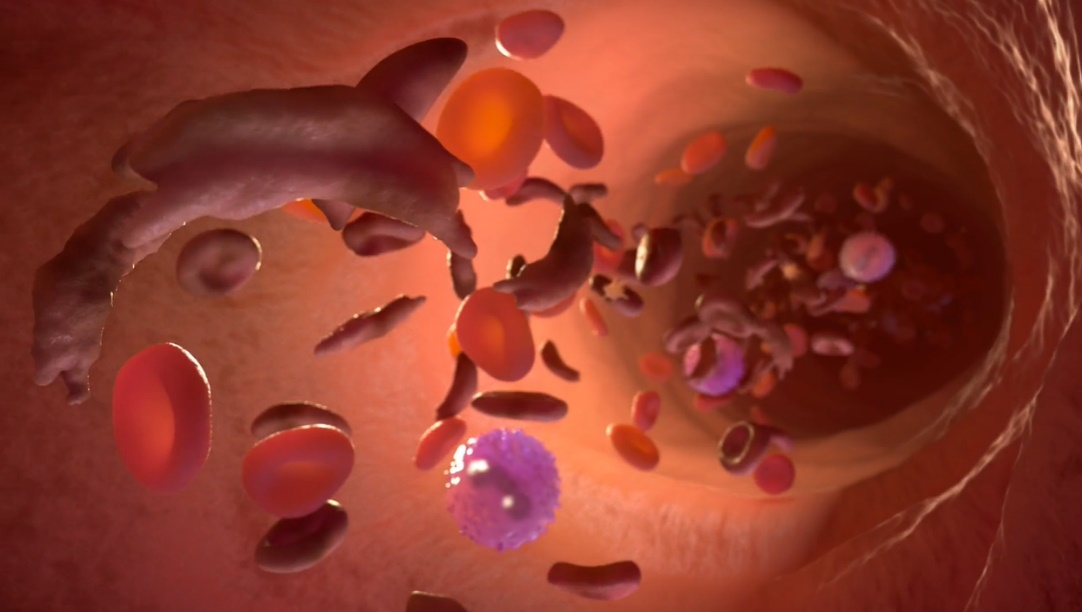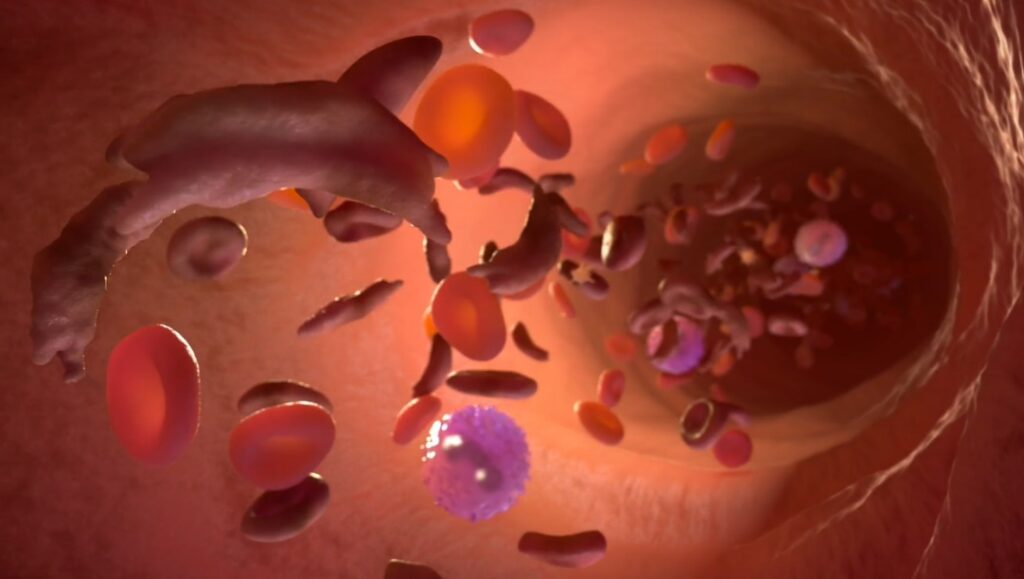 XVIVO and Forma partnered together for multiple medical animation projects to educate both healthcare professionals and patients on their scientific approach.
Forma is driven by innovative and exciting science, but that science is also complex. Their team was looking to make the complicated molecular details of their research more intuitive and memorable.
At the heart of their story is an enzyme called PKR and how its activation affects the red blood cell. This inspired us to create the animation in the style of a red blood cell video game. Through this mechanism, we could playfully "activate" the enzyme. We could also use heads up display elements on the screen to link the PKR activation to the levels of other key molecules in the cell.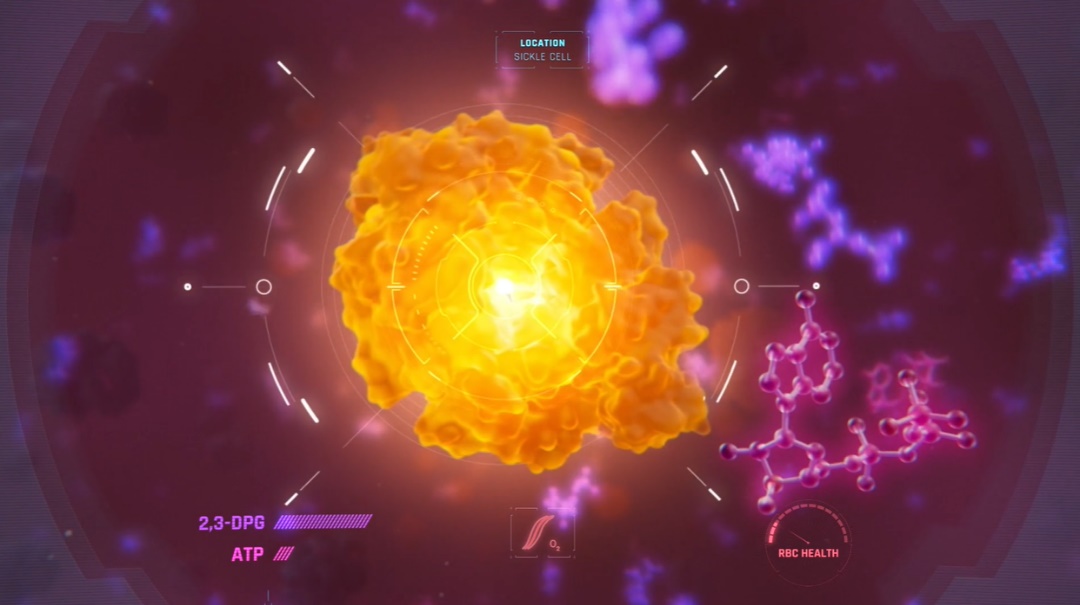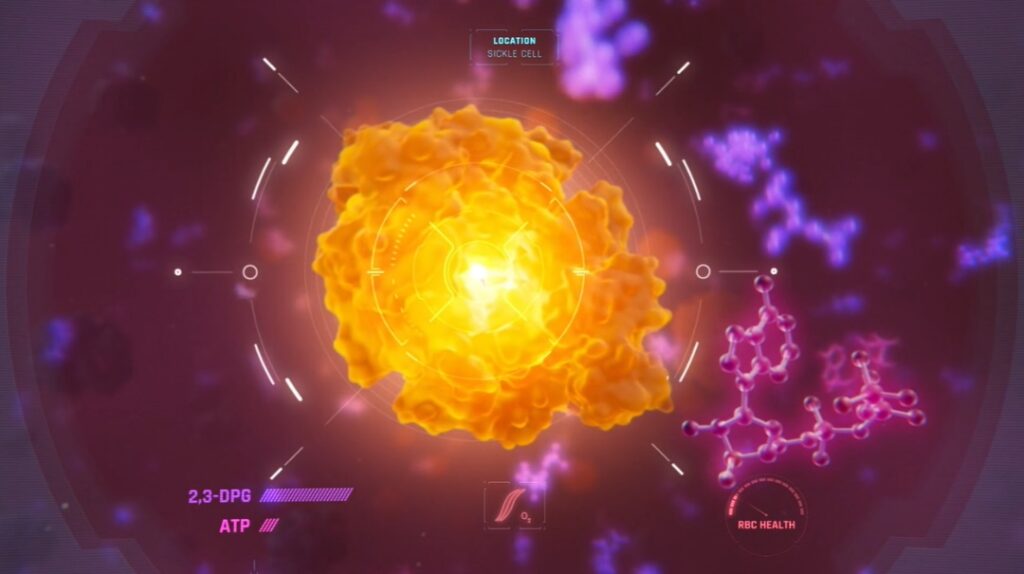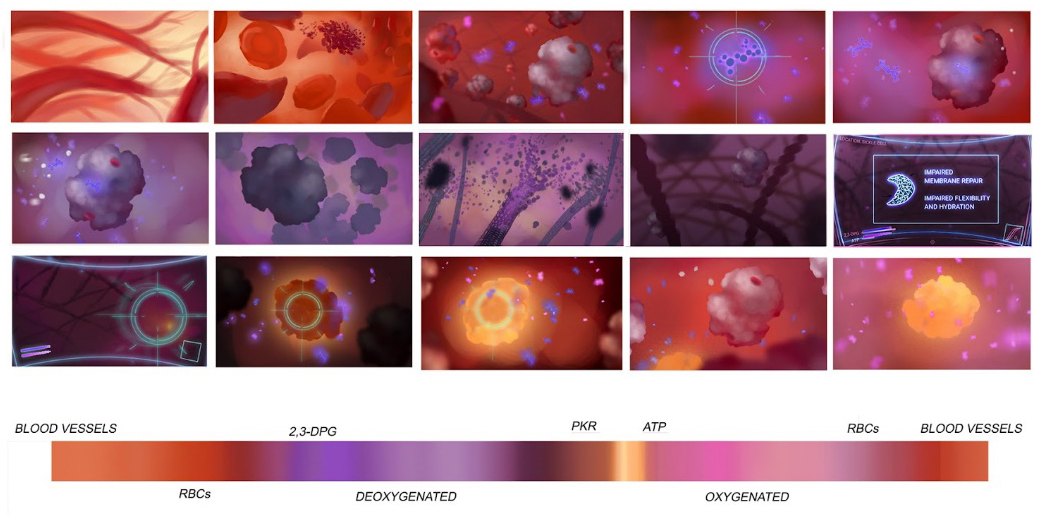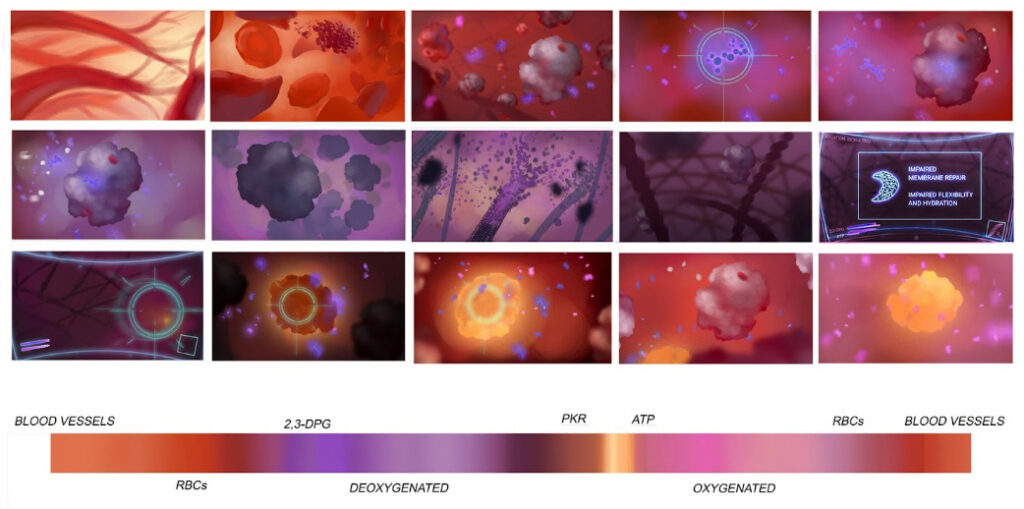 The concept and structure was presented to caregiver and patient consultants and, with their insight, carefully crafted into an engaging and accurate story.
As animation work began, we developed the color arc of the story to define how the environments would appear throughout the animation. We designed the cytoplasm of the red blood cell to get increasingly darker and cooler as oxygen levels drop. Then the activation of PKR is a pivot point to a rejuvenated and oxygenated red blood cell.
Another visual consideration for these 3D animations was to capture the feel of a "first person" video game adventure. This posed a unique challenge to avoid harsh cuts and instead use creative solutions to seamlessly travel through the red blood cell.
The medical animations were ultimately created together with a lot of care, research, and creativity. We are so proud of the result, and excited to help serve the sickle cell community.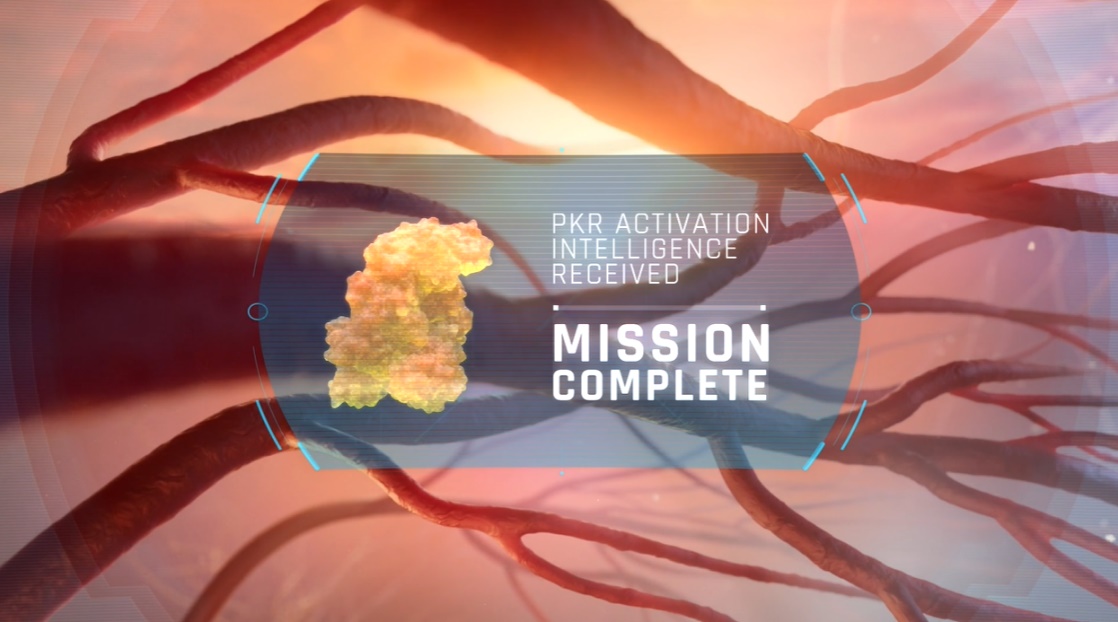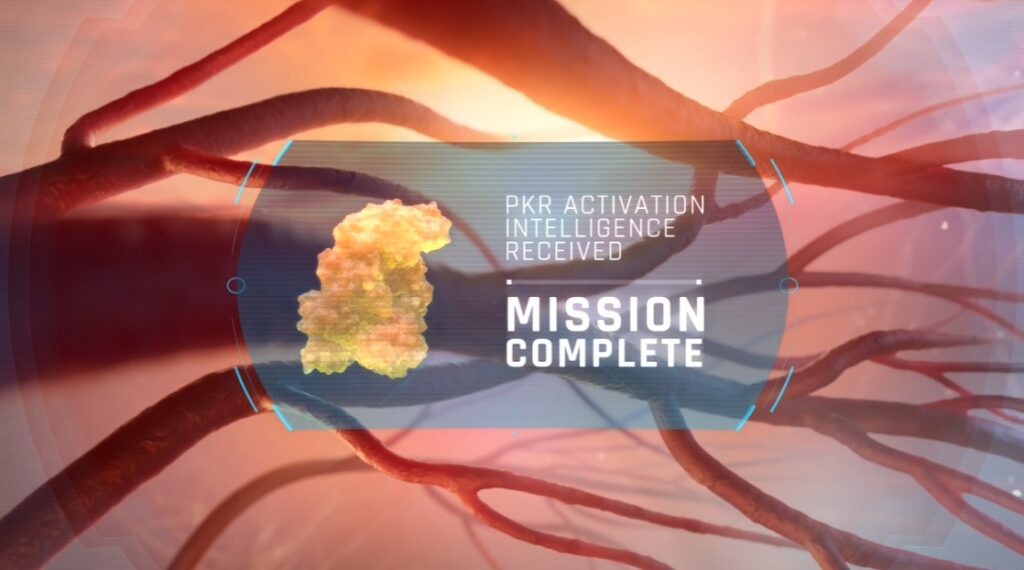 Related Animations