Cancer treatment has been increasingly moving toward harnessing the body's natural functions as a way to attack tumor cells. One commonly used function is to engage the body's natural defense mechanisms of the immune system, which has become the field of immunotherapy (also known as immuno-oncology).
XVIVO recently partnered with Werewolf Therapeutics to create an animation about their INDUKINE molecules and how the molecules could transform immunotherapy as it is practiced today. Werewolf leadership had worked with XVIVO on a previous animation and really enjoyed the process and the final product. So it was an easy decision to pick a scientific animation studio when Werewolf needed help visualizing their science.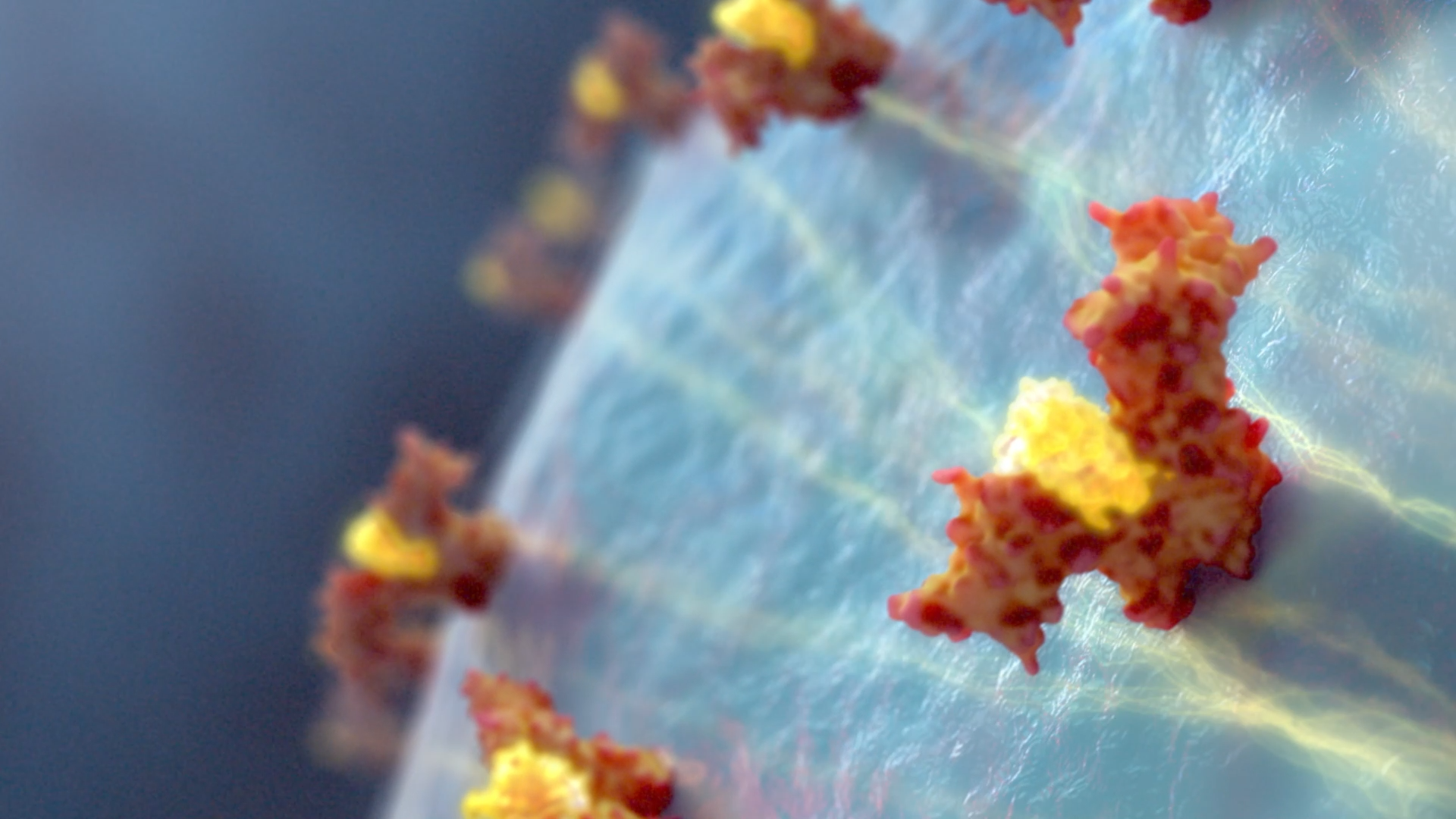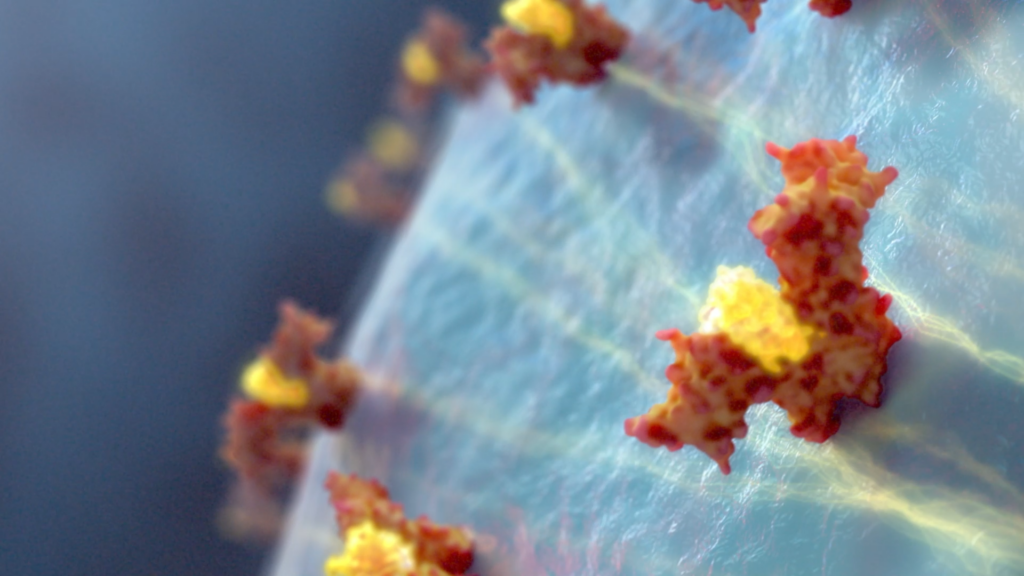 Werewolf's molecules in development use the power of native cytokines to engage the body's immune system. Cytokines are small, naturally-occurring proteins that are released by cells in the body to signal the immune system to trigger functions such as growing blood cells, turning on the body's inflammation response, and attacking cancer cells.
The INDUKINE molecules are built from 4 unique domains and are designed to be conditionally activated when they reach the tumor microenvironment by taking advantage of the unique proteases found there that will cleave the INDUKINE. The animation takes us on a journey through the body as the 4 INDUKINE domains are introduced and shown in action with their respective targets.
Once in the tumor microenvironment, the INDUKINE is separated into its domain pieces to expose a native cytokine molecule. The choice of native cytokine can be tailored to different applications, including cytokines that promote T cell and natural killer cell activation, or others that stimulate innate and adaptive antitumor responses. These components of the INDUKINE molecules were designed to achieve therapeutic concentrations at a tumor, with fewer systemic or off-target effects as can occur with other immunotherapies.