To better treat wounds and skin injuries, Acera Surgical designed a new class of resorbable scaffolds engineered from nanoscale fibers. These scaffolds are able to restore damaged tissue by uniquely imitating the native extracellular matrix.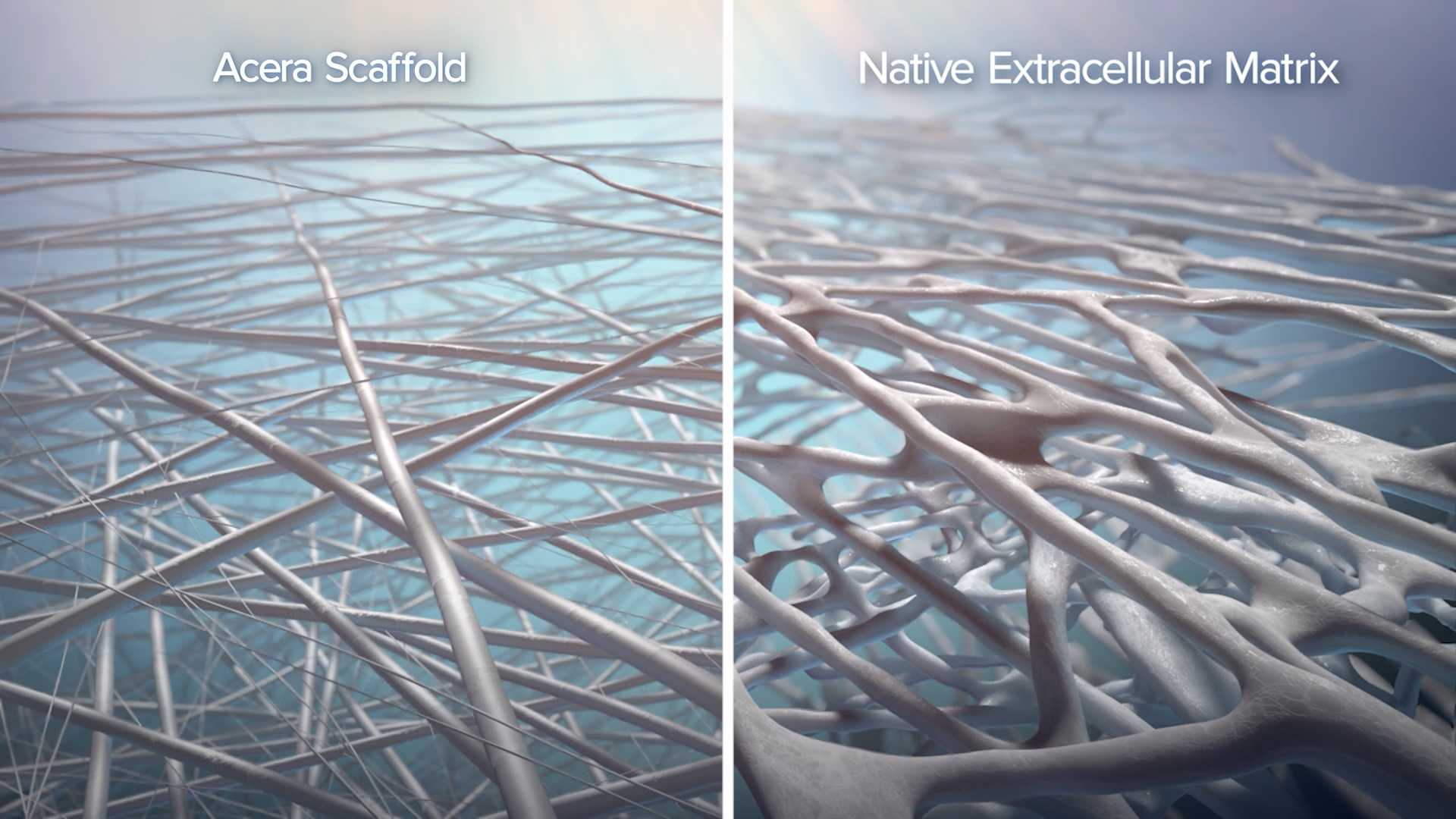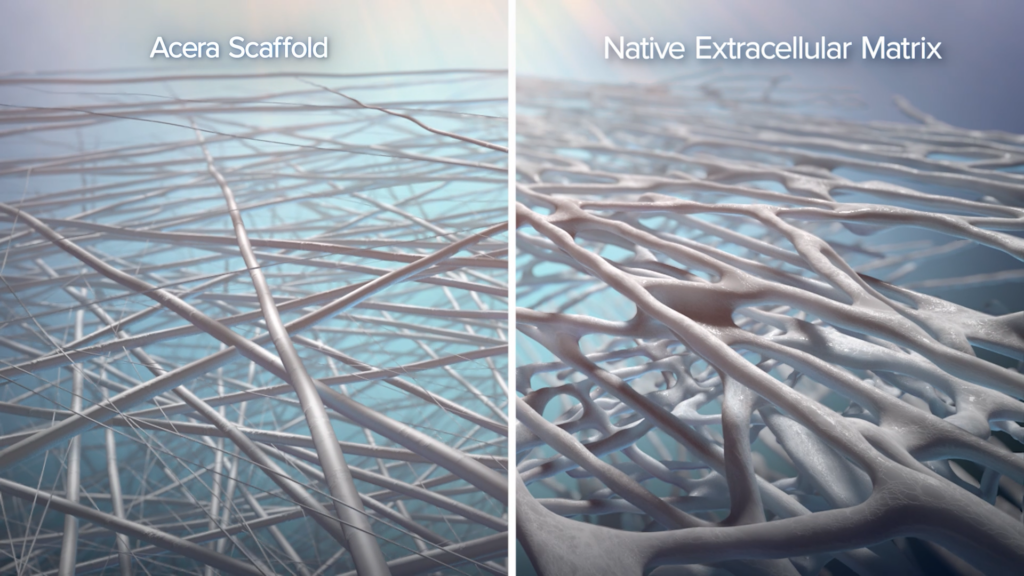 When first applied, the scaffold rapidly attracts native cells, and the subsequent development of new tissue ensues. The matrix then becomes porous, which enforces further tissue integration and neovascularization. This process is conducted seamlessly and with minimal inflammatory response.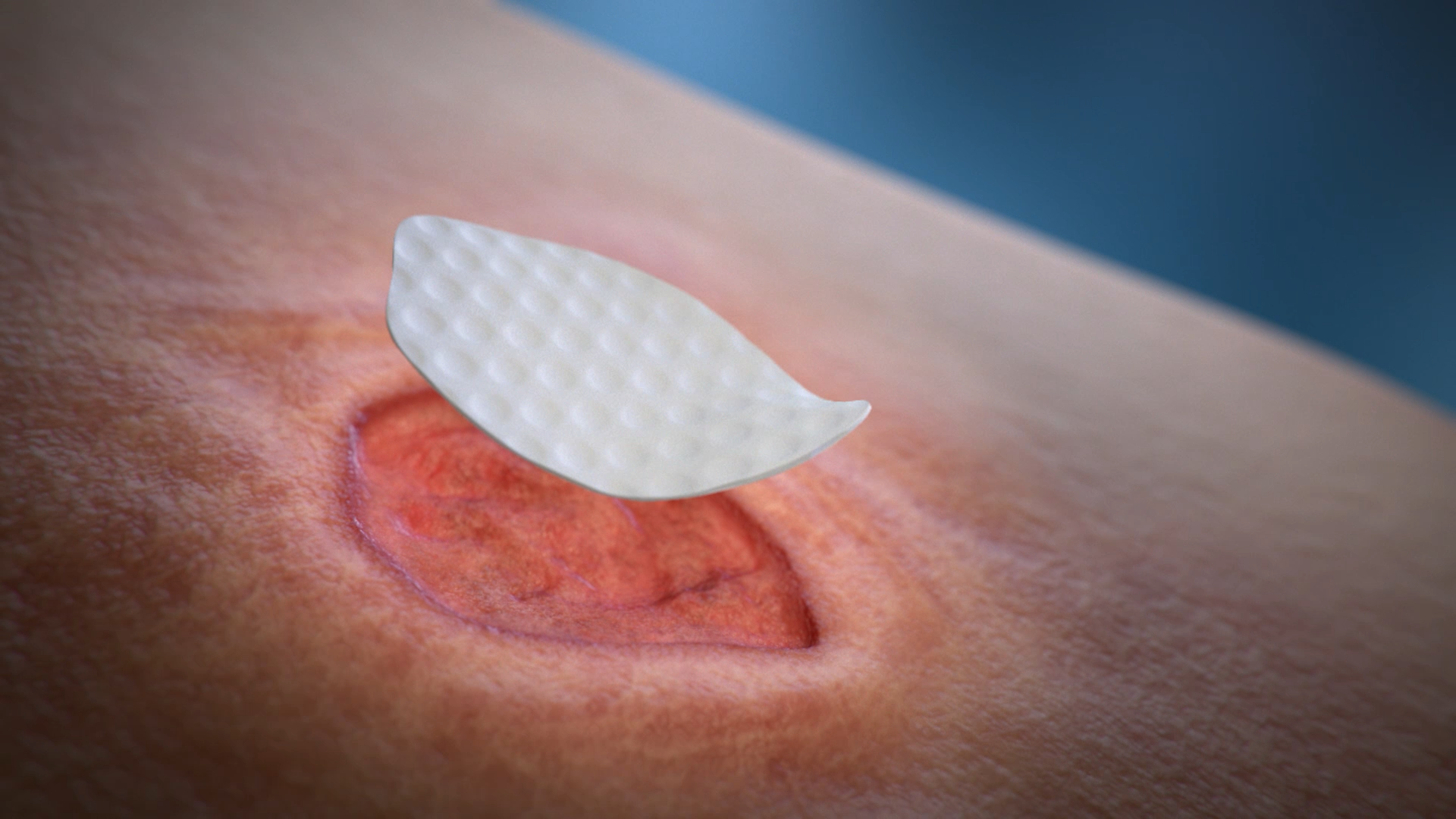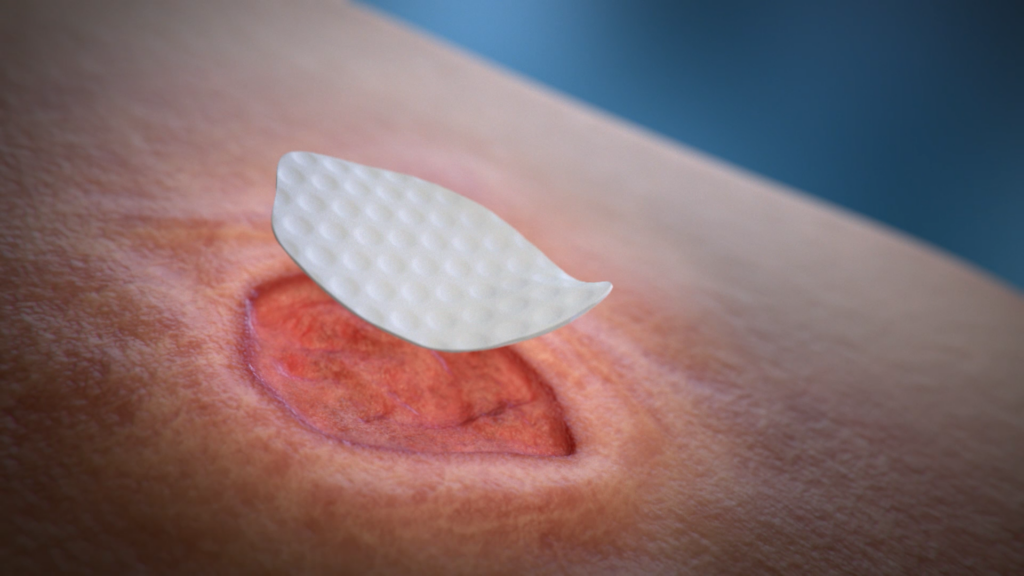 Designed for easy handling and application in the clinical setting, the scaffold is flexible yet able to provide strength in repair.
Related Animations