Ankyra Therapeutics teamed up with XVIVO on a scientific MOA animation touting their anchored immunotherapy approach to cancer treatment, which is designed to promote prolonged immune activation at the tumor site while limiting systemic toxicity that can be associated with other immunotherapy.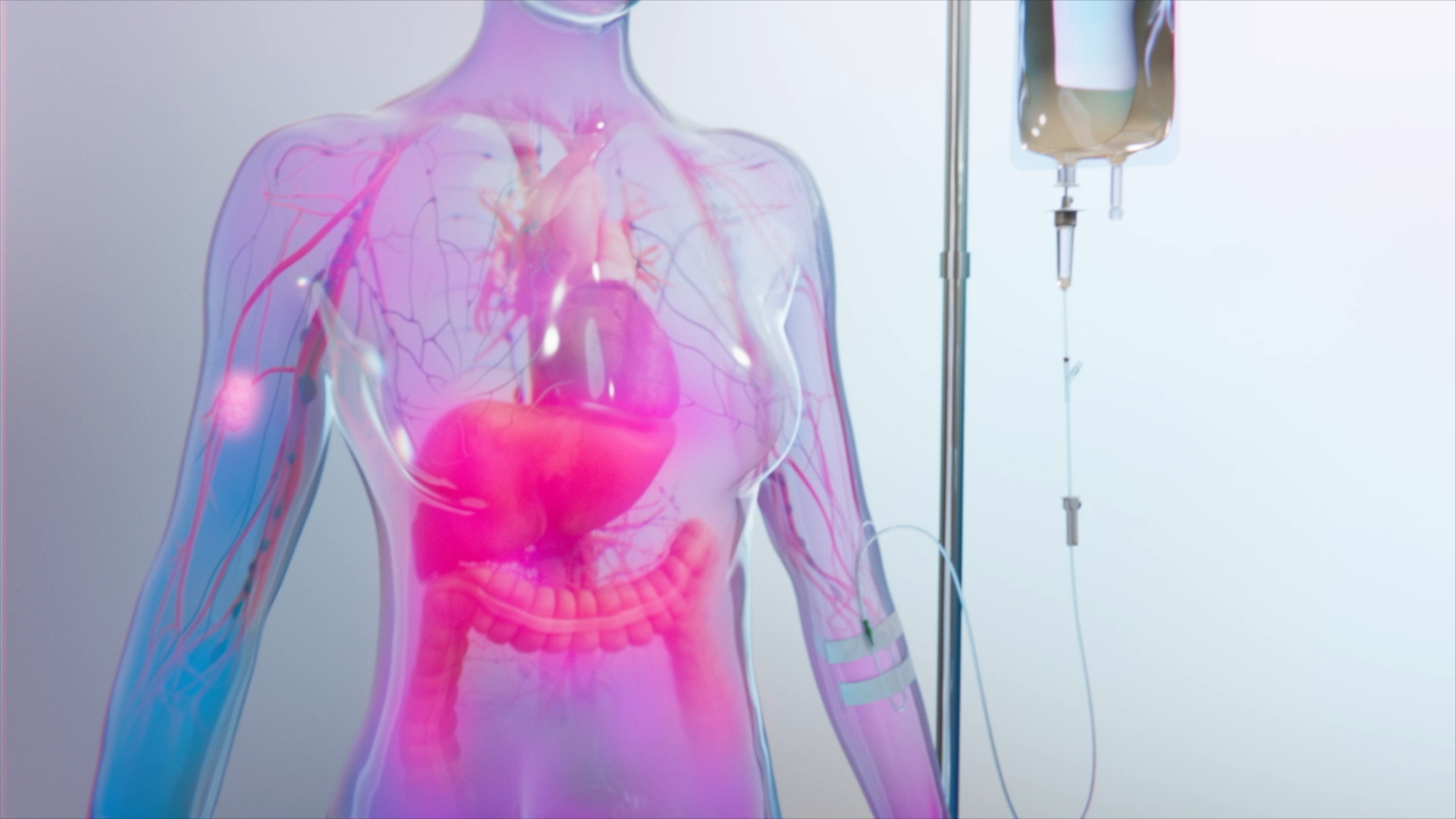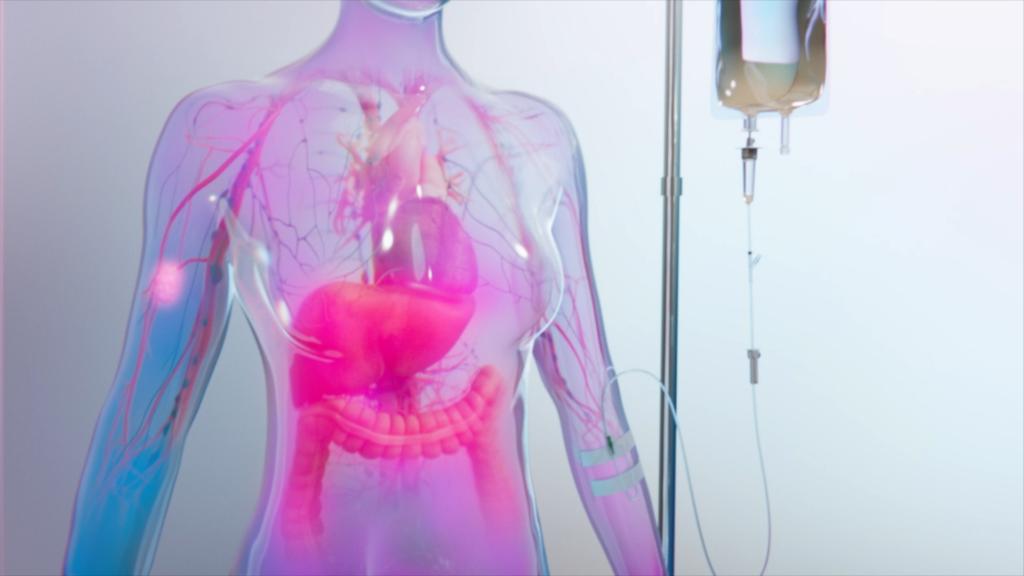 Ankyra is harnessing the power of cytokines in their anchored molecules. Cytokines are naturally-occurring proteins that activate the immune system to destroy cancer cells. However, native cytokines in their unaltered state are limited as a cancer treatment for two reasons: they can over-activate the immune system when they're given systemically; and they can spread out quickly after they're injected directly into a tumor. In both cases, it is difficult to mount an effective anti-tumor response with native cytokines.
Ankyra's molecules are designed to stay at the site of intratumoral injection, and limit the dissipation, with the addition of an aluminum hydroxide scaffold, onto which multiple molecules can attach. This enhances the retention of the active molecule at the tumor site long enough for the cytokine to have an effective anti-tumor response.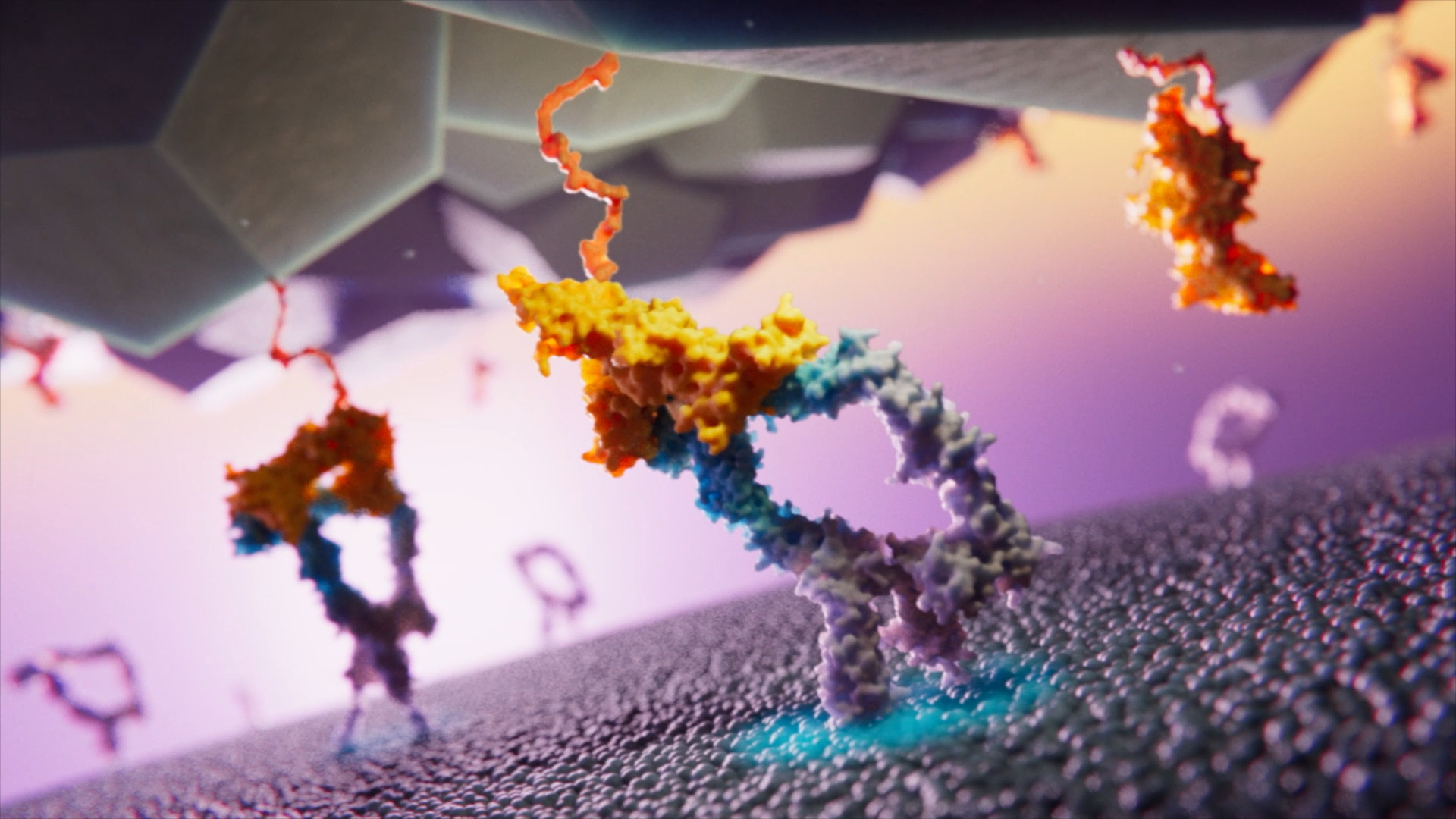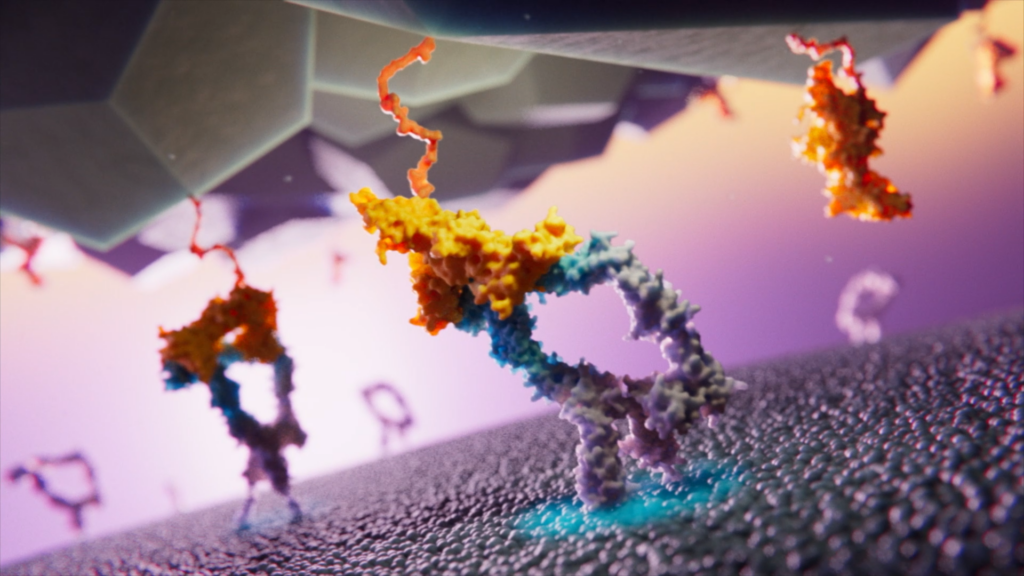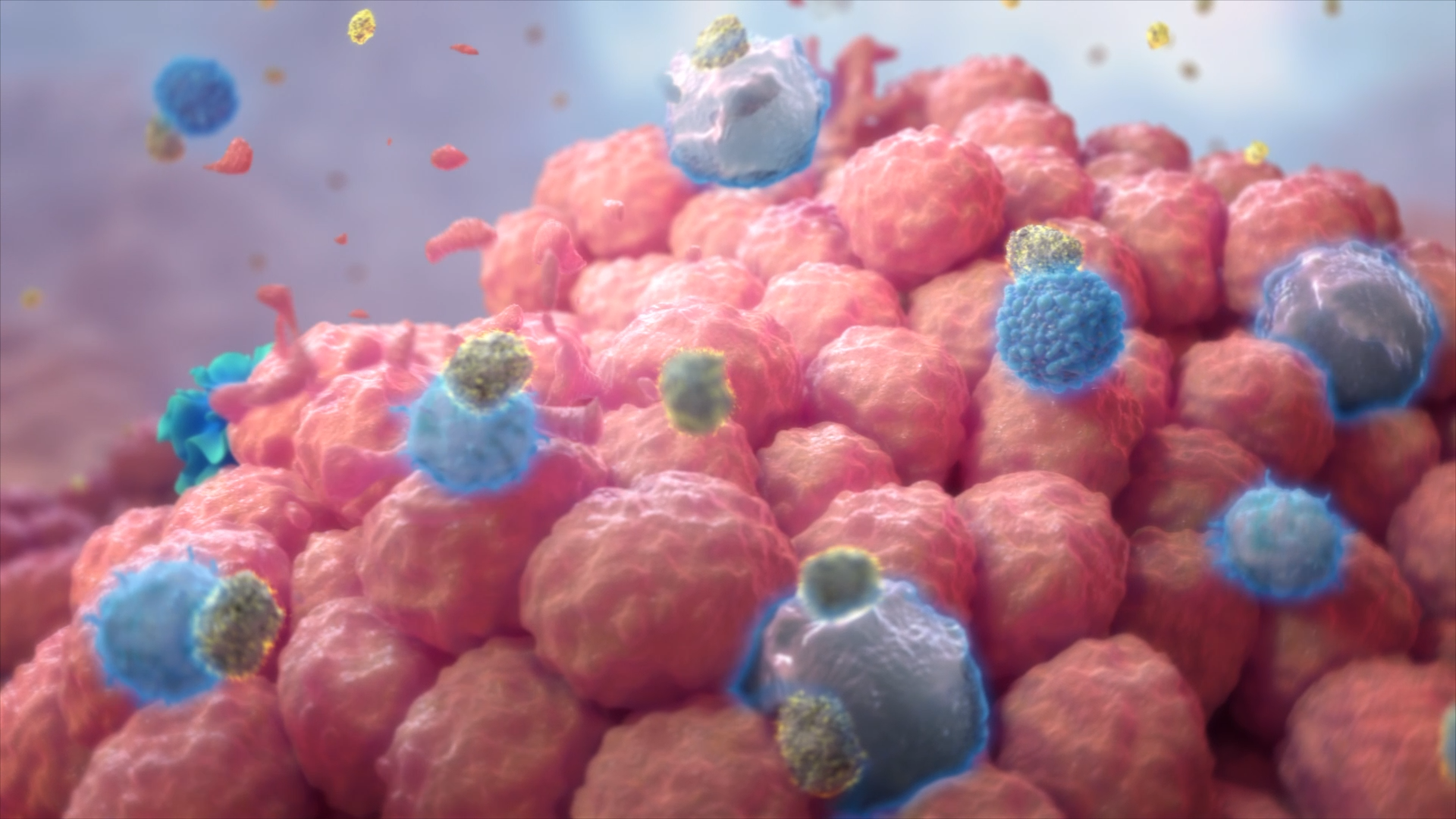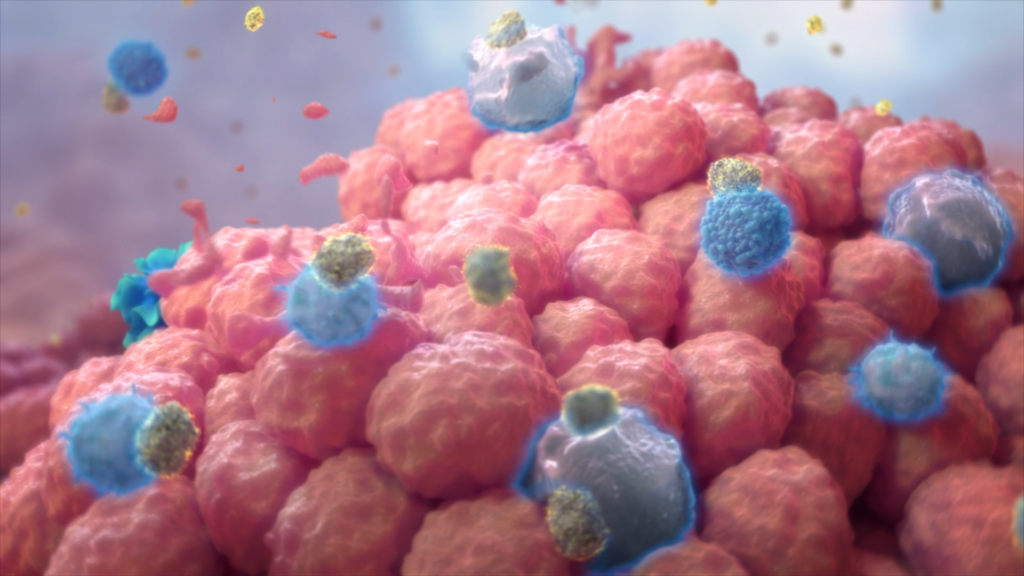 Once injected at the tumor, the Ankyra anchored cytokines recruit immune cells, such as T cells and NK cells, to kill the cancer cells. In addition, these interactions prime the immune system to recognize and destroy cancer cells in other sites in the body.
Related Animations